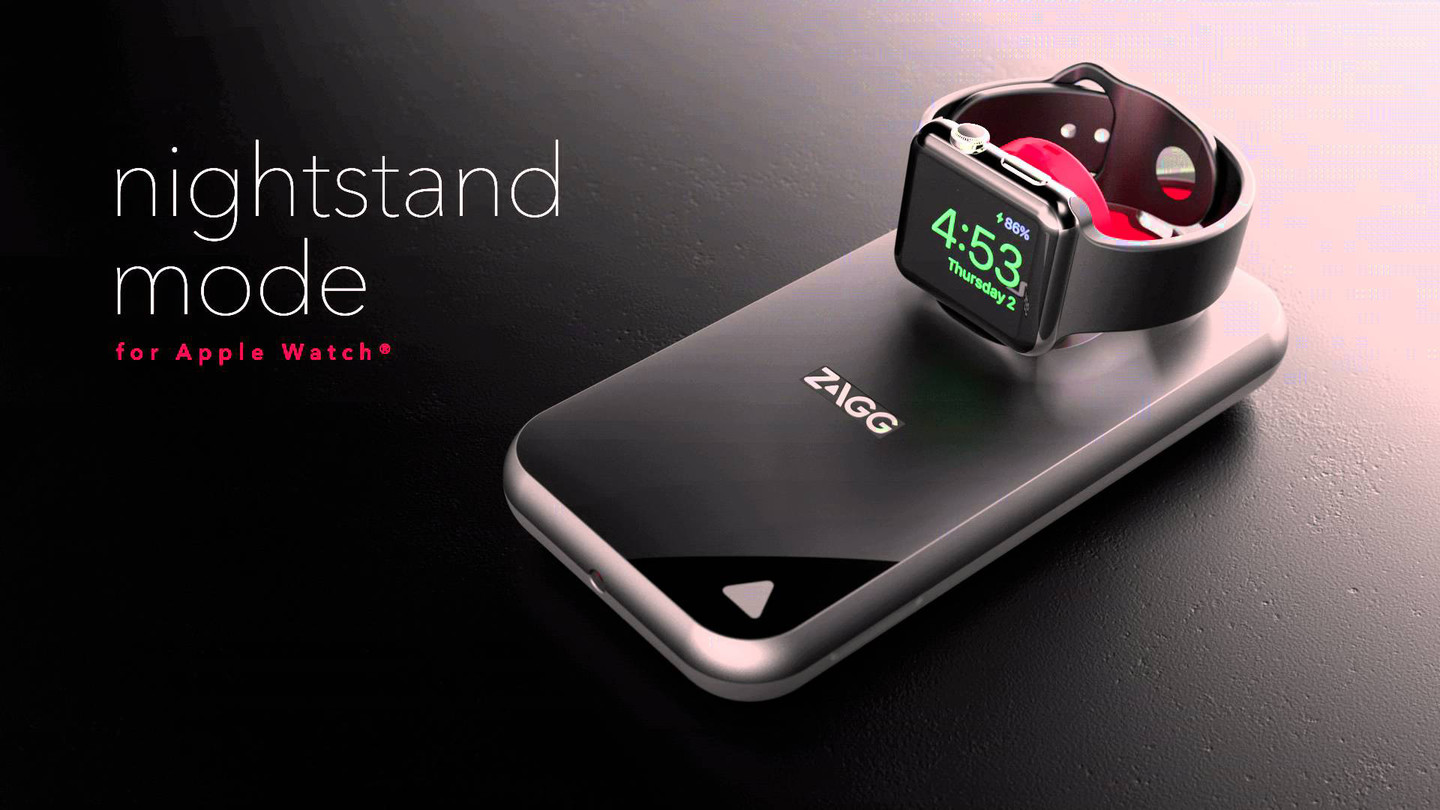 ZAGG's
Mobile
Charging
Station
is
a
Great
Travel
Companion
for
an
iPhone
and
Apple
Watch
The
system
features
a
5,000mAH
backup
battery
Accessories
May 24, 2016
ZAGG is most well-known for its comprehensive line of InvisibleShield screen protectors for the iPhone, iPad, and a number of other gadgets. But the company continues to branch out with other nice accessories for Apple devices including keyboard cases and external battery packs.
Product
Mobile Charging Station
Compatibility
Any iPhone with a Lightning plug and the Apple Watch
The Product
The station can charge your Apple Watch in two different orientations.
First unveiled back at CES in January, the company's Mobile Charging Station is designed to charge both an Apple Watch and iPhone at the same time.
Thanks to a 5,000mAH cell, you should be able to completely charge an Apple Watch and iPhone 6s before needing to juice up the station's battery with a micro-USB cable.
Getting started with the well-designed cable management functionality takes a few minutes, but is definitely worth it. First, plug in your own Apple Watch cable in the dedicated 0.5A USB port on the battery indicated by an image of the device. After wrapping the cord around the center island, the Apple Watch magnetic charging disc needs to be placed into the storage compartment.
After that, just plug in the included Lightning cable in the other 2.1A USB port or use your own. The included cable is just 6-inches long so it can completely fit inside the station if needed. Finally, just place the top cover on and snap it on.
Thanks to a small groove, the Lightning cable can be passed out of the station itself to charge your iPhone.
When not charging an iPhone, the included Lightning cable can be completely tucked inside the station.
As for the station itself, it is about the same height and width as an iPhone 6s Plus but substantially thicker. The bottom of the battery is covered with felt so it won't slide around on a table or nightstand. Located on the rear of the case, four LED lights show how much charge is left in the battery itself.
When you're ready to charge an Apple Watch, the device can be placed in one of two different orientations – flat or in Nightstand Mode. The storage compartment holding the Apple Watch charging disc can be extended up to 90 degrees and then placed flat when needed.
While it's obviously made for travel, it can be easily used as a dock at home as well. Just plug in the micro-USB port, and you'll be good to go. But there are definitely other, more well-designed options, in the same price range worth taking a look at like the Belkin Valet Charge Dock or Twelve South's Forte.
In my testing, I've been pleased using the Mobile Charging Station. If you're a frequent traveler who is looking for a simple and portable companion that can charge both an Apple Watch and iPhone on the go while keeping the cord mess to a minimum, it's definitely recommended.
What's Hot
The integrated cable storage system works great.
Includes Lightning cable.
Mounting system allows Apple Watch to be placed flat or in Nightstand Mode.
Should be able to provide a complete charge for an iPhone 6s and Apple Watch.
Pass through charging allows the station to be used as a regular dock for both devices.
What's Not
You'll need to provide your own Apple Watch charging cable.
Expensive compared to a simpler external backup battery.