Here are some great smart home devices you probably didn't know you needed. From awesome outdoor and indoor security cameras to smart lights, these products will make your home more convenient and secure.
It Even Works Offline
The igloohome deadbolt is compact in size and price but comes with more than enough features to rival the bigger players in the market. Grant access to your home even when you're away. With the igloohome mobile app, create PIN codes or Bluetooth keys, and select how long you want them to be valid for. Send them to your visitors from the app.
Smart Lock Deadbolt 02
Smart Lock Deadbolt 02
Ability to View Access Logs
Easy installation
Airbnb hosts can synchronize their listing calendars with their igloohome account so that PIN codes are automatically created for guests
$249.00
available
on igloohome
* price at time of publishing was $249.00
Stimulate Your Mind With These Tile Lights
The Nanoleaf Aurora is a group of tiles you place on your wall to give you an impressive and unique lighting effect. This starter pack includes nine panels. You can purchase extender tile packs to increase your number of titles to as many as 30. Control the lights with the free Nanoleaf app.
Modular Smart Light Panels
Modular Smart Light Panels
Color-changing light -choose from 16.7 million colors.
Tunable 1200k-6500k white light ranging from a soft warm Sunset to bright white daylight.
Double-sided mounting pads for no-holes, no-hassle installation.
Works with Apple HomeKit and Siri, Amazon Echo, Google Home, Google Assistant, IFTTT, more.
$219.99
available
on Nanoleaf
* price at time of publishing was $219.99
1080p Smart Home Security Camera
The Kasa Cam offers 24.7, crystal-clear live video, 130-degree wide-angle view with 1080p resolution. Offers night vision up to 25 feet. Two-way audio with built-in microphone and speaker. With Kasa Care, your activity recordings are stored to your Kasa account so you can review and download your videos from anywhere.
Kasa Cam
Kasa Cam
Works with Echo Show/Fire TV so you can watch live video stream with a simple voice command
Custom activity zones and notifications let you get alerts that matter most to you
Records a clip every time it senses motion or detects a sound
All your recordings are protected with AES-128 bit data encryption and SSL/TLS
$129.99
available
on Amazon
* price at time of publishing was $129.99
Your Smartphone is Now a Smart Key
The August Smart Lock is a great way to make the lock you currently have installed just a little bit smarter. The auto-unlock feature allows you to set up your lock so that when you or someone you trust comes home, the door will simply auto-unlock for them. Nore more fiddling to find your keys. It also provides you with a log of who's come in and who's come as well as the ability to send people a one-time access link to entry your house. It is also compatible with Apple HomeKit so it can be controlled with Siri or the built-in Home app.
August Smart Lock
August Smart Lock
Locks and unlocks your door with your smartphone.
Lets you control who has access and when, from anywhere.
Knows who enters/exits with 24/7 activity log.
Compatible with most standard deadbolts.
$149.99
available
on Amazon
* price at time of publishing was $149.99
Control with Siri
The Friday Lock securely connects to your phone wirelessly, giving you the ability to lock or unlock your door as you leave or approach. Share access with family and friends with ease. With several finishes and materials, there's a Friday Lock for every type of door - and since the shell can be replaced at your will, you'll never have to settle for one style.
Friday Smart Lock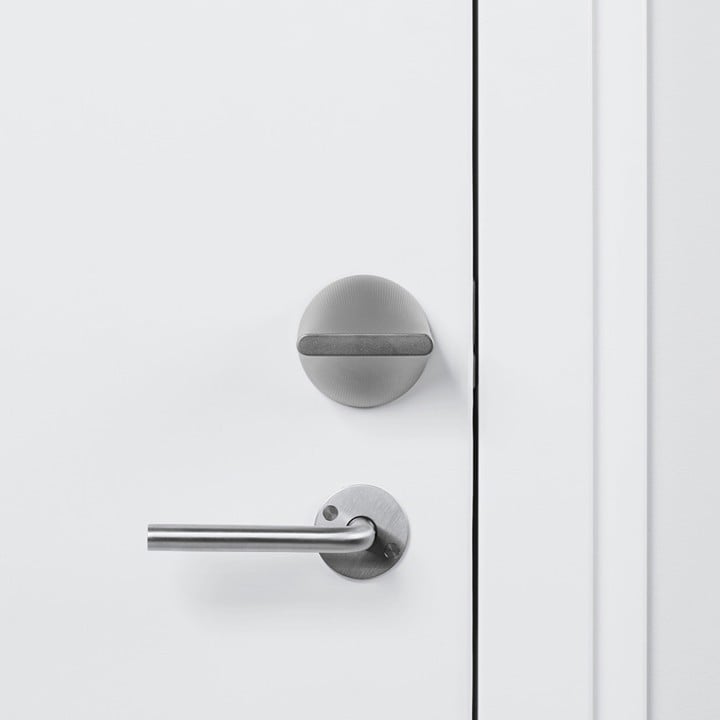 Friday Smart Lock
Several finishes and materials are available.
Can share access using a companion app.
$199.99
available
on Friday Labs
* price at time of publishing was $199.99
"Siri, Turn Off Computer Outlet"
The ConnectSense Smart Outlet features two Wi-Fi connected sockets that can be monitored and controlled individually using your smartphone. Compatible with Apple Siri, but NOT Amazon Alexa.
Smart Outlet
Smart Outlet
Simple setup and configuration
Siri Voice Control
2.4 amp USB charging port for rapid charging of smartphones and tablets
End-to-end encryption to provide data security
$59.95
available
on Amazon
* price at time of publishing was $59.95
The Speaker That Looks Like a Lava Lamp
The waterproof JBL Pulse 3 is a portable Bluetooth speaker that combines 360-degree sound with a 360-degree light show. Listen for up to 12 hours between charges.
Pulse 3 Portable Bluetooth Speaker
Pulse 3 Portable Bluetooth Speaker
IPX7 waterproof housing
With JBL Connect+ technology, you can wirelessly link more than 100 JBL Connect+ enabled speakers to amplify the party
With the noise and echo canceling speakerphone you can take calls from your speaker with a touch of a button
$199.95
available
on Amazon
* price at time of publishing was $199.95
24/7 Security No Matter Where You Are
The Nest Cam Outdoor is well-designed, waterproof and easy-to-install security camera. You can install it over the front door and watch who comes and goes or you can mount it outside the garage to keep an eye on the driveway. It produces clear images and you can monitor everything right from your smartphone, making it one of the best outdoor cameras you can buy.
Nest Cam Outdoor
Nest Cam Outdoor
130° wide-angle view and all-glass lens let you look after home in crisp 1080p HD, day and night
When Nest Cam Outdoor detects activity, it can send a phone alert or email with a photo of the event
Weatherproof camera, cable, and adapter, so you can leave it out in the rain
Built-in speaker and microphone, and lets you talk and listen through the app
Simple DIY installation
$199.99
available
on Amazon
* price at time of publishing was $199.99
In This Case, Little Assembly Required
IKEA's entry into the smart home market begins with this TRÅDFRI Gateway Kit, which includes the required gateway, remote control, and two E26 LED light bulbs (large base) with white spectrum. Add other TRÅDFRI-compatible products with ease.
TRÅDFRI Gateway Kit
TRÅDFRI Gateway Kit
Use with the free TRÅDFRI app.
With gateway and app, create several groups of light sources and control them in different ways.
Requires internet connection.
$79.99
available
on IKEA
* price at time of publishing was $79.99
See Who's at the Door, Even When You're Not at Home
With the August Home Doorbell Cam Pro, you'll always know who's at your door, even when you're not at home. Featuring an integrated flood light for color nighttime video, the August Doorbell Cam Pro can be motion-triggered to scare away would-be thieves. The camera also includes HindSight, which captures video even before people approach or press the doorbell.
Doorbell Cam Pro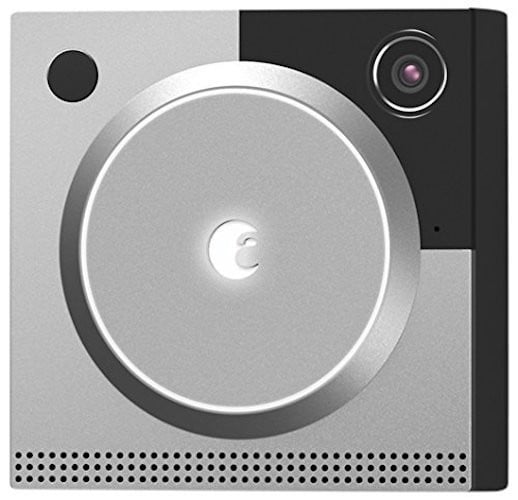 Doorbell Cam Pro
Uses Bluetooth Low Energy (BLE)
Know who is coming with instant motion-triggered alerts
Integrated floodlight enables full-color HD video, even at night
Replaces your existing wired doorbell
$199.99
available
on Amazon
* price at time of publishing was $199.99
An Awesome Everyday Security Camera
The Logitech Circle 2 is a great smart home device that features a free 30-second time-lapse Day Brief of the day, designed to help watch over your kids, pets, and home when away. Whether you're at work or just next door, keep a close eye on unexpected household activity in real time, then replay, save and share important moments.
Logitech Circle 2 Wireless Security Camera
Logitech Circle 2 Wireless Security Camera
Full HD video and night vision with 180-degree lens.
Smart alerts.
Smart time-lapse day brief.
Includes talk and listen.
Easy setup
$179.99
available
on Amazon
* price at time of publishing was $179.99
A Smart, Beautiful Ceiling Fan with HomeKit Integration
The Signal Wifi Ceiling Fan features Wi-Fi as well as HomeKit integration so that you can control it from anywhere using the company's free mobile app. If you need to cool down and you want a state-of-the-art ceiling fan, this is your best bet.
Hunter Signal Wifi Ceiling Fan
Hunter Signal Wifi Ceiling Fan
Includes integrated light kit with Cased White glass.
Mounting system allows for standard or angled mounting.
4.5-inch downrod included to ensure proper distance from the ceiling and optimize air movement.
Limited lifetime motor warranty.
Includes Fan/Light Handheld Remote Control
$349.00
available
on Amazon
* price at time of publishing was $349.00