The
Best
iPad
Titles
Include
Planetary,
Imaginary
Range,
TripIt,
And
More
May 8, 2011
Traveling across the Earth and into space highlighted some of the best iPad apps of the past week.
The AppAdvice iPad App Of The Week:
50 Places of a Lifetime: The World's Greatest Destinations
Released May 5 ($1.99); original article
National Geographic has released 
50 Places of a Lifetime: The World's Greatest Destinations
for the iPad. It showcases 50 of the world's greatest places to visit and explore. The app consists of images, videos, essays, and other features related to these locations. Examples of the types of travel destinations featured would be the Taj Mahal or Easter Island. Some of the featured locations are not as well known. Overall there is a nice variety of destinations offered from different continents and countries around the world.
New Apps
Planetary
Released May 2 (free); original article
Most of us have been told at one time or another to discover new art, new culture, new music, new friends, and so on. Opening yourself to new things can certainly bring new excitement and widen the palette of creativity, understanding, and increase motivation.
Bloom Studio
has released
Planetary
, an iPad app that will have you rediscovering your music collection in a new way. Planetary literally turns your music library into a virtual galaxy of bright suns, planets, and moons. The hierarchy is broken down into the grouping of artists with the same beginning letter contained in a galaxy, solar systems represent artists with the sun being identified as the artist's name, planets are album names, and the number of moons per planet equals the number of tracks per album.
Fleck Touch
Released May 5 (free); original article
Fleck Touch
is a recently released game for the iPad, which allows players to plant an "awesome garden" and fight zombies in the "real world." Essentially, Fleck Touch creates a virtual version of players' own neighborhoods, which are populated by other "real" people who live there. Included in these real-but-virtual neighborhoods are restaurants, landmarks and other points of interest. However, it's the social aspect to the game that has Fleck Touch's developers really excited. As outlined in the app's release notes: Play FLECK with your friends! Jump into dozens of cooperative quests, from team-based zombie combat to cooperative scavenger hunts. Help your friends maintain their gardens or just hang out in your favorite places. Find your neighbors & your friends, then chat 'em up and water their plants, or get a team together and go zombie hunting. The game is free to download, although a variety of in app purchases presumably make the game even more fun to play. These range from a rather tame $1.99 Coin Pack, to a $39.99 Ultra Gem Pack.
Imaginary Range
Released May 5 (free, universal); 
original article
Square-Enix, as you may 
recall
, has had a mysterious game in the works for iDevices. Now, the title has been revealed, and it's called 
Imaginary Range
. Even better news is that it has just been released as a free universal application. Square-Enix describes Imaginary Range as a hybrid between a comic and a game. Gameplay consists of comic cutscenes along with various mini games thrown in. The game is designed to be played in portrait mode and if you complete the story you'll unlock additional content. As you play coins are collected which can be used to unlock artwork from the Gallery mode.
Updated Apps
Penultimate
Updated May 2 ($1.99); original article
The popular handwriting app,
Penultimate
($1.99), has recently received a major update. Now, users of the app (version 3.0) can purchase and download new notepad paper from The Paper Shop, or create their own "photorealistic paper" from an image saved in their iPad's Photos app. As you can see in the above screenshot, creating paper is great. All you have to do is select the image from your Photos library, and Penultimate will create notebook paper out of it. It's also possible to share notebook papers you've created with friends, via email.
Pandora Radio
New Updated Pushed May 3 (free, universal);
original update
Pandora
, the free Internet radio service, is adding a few jokes to its repertoire of music. Beginning this week, the service, which is available online and through a free universal app, now includes 10,000 clips by 700 comedians. The addition of comedy channels is automatic and doesn't require an app update.
TripIt – Travel Organizer
Updated May 3 (free, universal); original article
TripIt – Travel Organizer
is a travel assistance app to make your on-the-go life more efficient. The app already combines all of your travel itinerary into a single app and location, but what better way to make things even easier than to allow access to multiple pieces of that information at once? Those who own an Apple iOS tablet can have that very luxury with the new iPad-optimized TripIt v2.5. Like most universal iOS apps, the iPad side of things is designed to put more at your fingertips simultaneously. The typical iPad multi-pane user interface allows travelers to effortlessly choose trips and specific itineraries, like flights and car rentals, on the left side of the screen and view the details on the remainder two-thirds of the display. TripIt has gone one step further with that extra space by providing an iPad-exclusive "master map" feature to see exactly where you need to be next.
Fahrenheit – Weather and Temperature on your Home Screen
Updated May 4 ($.99, universal); original article
Fahrenheit
, the new weather app that puts the current temperature on your iDevice's home screen, has received its first update. Version 1.1 includes one feature customers have been asking for, plus a number of improvements. Created by International Travel Weather Calculator, Fahrenheit (and the separate
Celsius
app) arrived in April with much praise. This is because it is the only weather app for iOS that displays the current temperature on an iDevice's home page.
Remember The Milk
Updated May 5 (free, universal); original article
Remember The Milk
is now available on the iPad. The popular note-taking app is now universal, according to news first announced on the company's
blog
. But, is it any good? Based in Sydney, Australia, the Remember The Milk service has been around since 2004. Although it was first website-centric, it spread to devices too in recent years. Today, it is available on iDevices as well as on Android-based smartphones.
Week Calendar HD
Updated May 6 ($2.99); original article
Week Calendar HD ($2.99)
by UtiliTap is a fully featured calendar for your iPad. I reviewed Week Calendar a while back, and I even said it was the essential app if you need a great calendar in our Best Calendar Apps for iOS AppGuide. Well, those that liked the looks of Week Calendar for the iPhone but wanted a native iPad version of it don't need to wait anymore. Week Calendar HD is now approved and available in the App Store. If you have an iPad, you may or may not be pleased with Apple's current offering for calendars. You'll be glad to know that Week Calendar HD feels like the native Apple Calendar, but much more powerful.
Mentioned apps
Free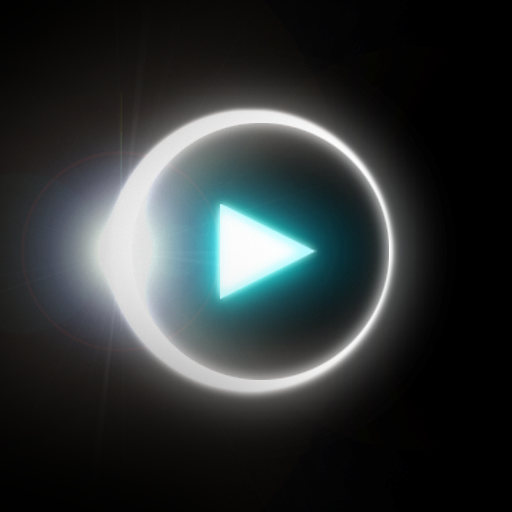 Planetary
Bloom Studio, Inc.
$1.99
50 Places of a Lifetime: The World's Greatest D...
National Geographic Society
Free
Fleck Touch
Self Aware Games
$0.99
Penultimate
Cocoa Box Design LLC
Free
Pandora Radio
Pandora Media, Inc.
Free
TripIt - Travel Organizer - FREE
TripIt
$0.99
Fahrenheit - Weather and Temperature on your Home Screen
International Travel Weather Calculator
Free
Remember The Milk
Remember The Milk
$2.99
Week Calendar HD
UtiliTap
Free
Imaginary Range
SQUARE ENIX Co., LTD.
$0.99
Celsius - Weather & Temperature on your Home Screen
International Travel Weather Calculator
Related articles