Developer
Of
Monsters
Ate
My
Birthday
Cake
Has
Been
Accused
Of
Plagiarism
June 27, 2014
UPDATE: Our Editor in Chief, Jamie Young, reached out to SleepNinja. She heard back from a Cartoon Network (CN) PR person who said they would get a statement for her soon. Later today, she received another email from the same CN PR person with only this statement: "We do not have a comment at this time." Yikes. Not a good statement to make at a time like this. We'll keep you updated.
Monsters Ate My Birthday Cake is an iOS app we'd been looking forward to seeing – its cute, colorful graphical style, its monster allies, and the environment available in the app had us counting down to the game's release. Now, however, we're hearing that many of these much-loved features could have been copied from another application.
Called MonsterUp Adventures, the app was designed in 2012 and indeed appears to share a number of, shall we say, "similarities" with Monsters Ate My Birthday Cake. These are outlined in the below infographic (put together by the developer of MonsterUp Adventures) and include the island layout, its landscape, and the design of individual monsters.
Take a look:
The information was shared in a comment left on an AppAdvice article by the developer of MonsterUp Adventures. We'd said when the app was released that Monsters Ate My Birthday Cake appeared to be "inspired by The Legend of Zelda video game series," but could something more malicious be at play?
In a blog post, MonsterUp Adventure's developer explains:
Recently, a fan of my artwork sent me a post of a new game named "Monsters Ate My Birthday Cake" and I was shocked! Most of the graphics used on the Game Map are pure copies of my Happy World named Teratakia, which I designed for the awarded game "MonsterUp Adventures" of the swiss company, Karios Games. Normally, I would have no problem for the designer to be inspired by my artwork but this is really insane, as he has copied the graphics exactly. Even the world is the same: islands on the sea. The mountains, the hills, small details, the sea waves, even the Skull at the right side of the island. This is not inspiration, this is my whole world copied by a lazy, unoriginal designer.
We've yet to hear from the developer of Monsters Ate My Birthday Cake, SleepNinja, or Cartoon Network, the app's publisher, but we'll let you know if we do.
In the meantime, click to enlarge the above infographic and decide for yourself. Below, we've included a trailer for Monsters Ate My Birthday Cake, which launched on the App Store following a successful Kickstarter campaign and can be downloaded for $4.99.
http://www.youtube.com/watch?v=ub1FWtI7PHU&feature=youtu.be If you can't see the above video,
please click this link
.
See also: The Brains Behind Siri Have Created A Virtual Personal Assistant For Businesses, Disney's Squish: Mickey Mouse Clubhouse Lets Kids Sculpt Crazy Clay Creations, and It's Good To Be Bad In The New Tower Defense Game Evil Defenders.
Mentioned apps
$4.99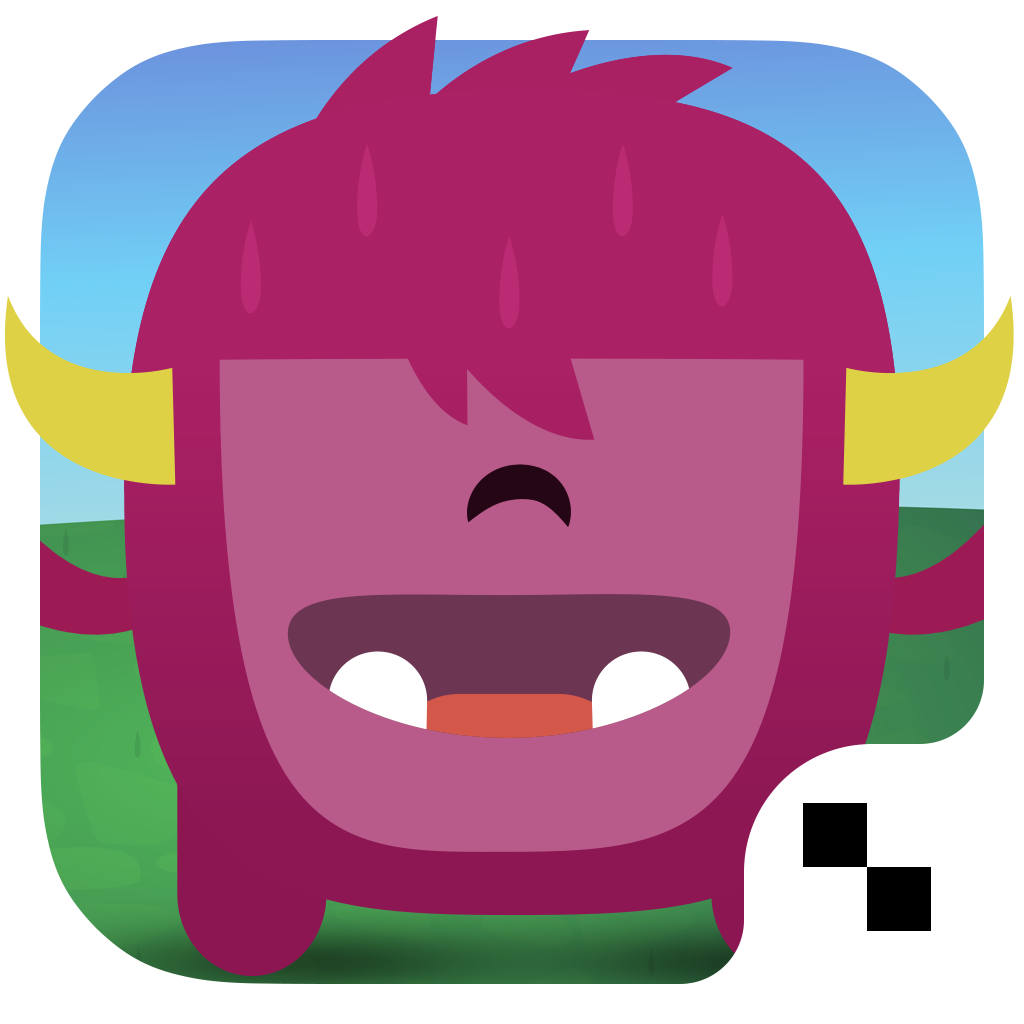 Monsters Ate My Birthday Cake
Cartoon Network
Related articles