The
Best
iPad
Apps
Of
The
Week
May 23, 2011
The AppAdvice iPad App Of The Week – Playboy for iPad
Webapp Released May 19 (http://i.playboy.com); original article
It's official: Playboy has arrived on the iPad. The venerable magazine, first published in 1953, is now available on the tablet for the first time. First announced by Playboy founder
Hugh Hefner
in January, Playboy for iPad has bypassed Apple's app approval process and therefore isn't available as a native app. Rather, it is a web app located at
http://i.playboy.com
via Mobile Safari. For $8 per month, Playboy for iPad subscribers receive full access to every edition of the magazine going back to its first issue in December 1953, which featured Marylyn Monroe on the cover.
New Releases
Island Tribe – HD
Released May 17 ($2.99); original article
Island Tribe – HD
has been ported to the iPad and offers the same type of addictive gameplay found in the PC original. The game aims to combine time management, strategy, and adventure in terms of gameplay. It also offers a tropical island setting with many levels to play through. The game's story revolves around you, an unknown traveler, who has mysteriously landed on an island that is inhabited by a forgotten tribe. The tribe is composed of a carefree group of people that live peacefully. However, the tribe also happens to be in a crisis because a volcano has erupted. Your goal is to help these villagers reach the ocean and escape the volcano's wrath.
NYPL Biblion: World's Fair
Released May 17 (free); original article
New York's famed
Public Library
is trying to appeal to a new generation of readers with the introduction of a new iPad app.
NYPL Biblion: World's Fair
offers readers a visual journey through some of its collection of books, photos, and videos. Best of all, like entrance to the library itself, the app is free. Most interestingly, the app is presented as if you are actually entering the library's legendary stacks, which is difficult to explain, except to say it looks magical on Apple's tablet.
Sand Pictures
Released May 18 ($.99); original article
Remember
sand picture frames
? Those
executive toys
that you used to mess around with as a kid? Well, Majic Jungle Software, the developer behind
Chopper 2
, has recreated the popular interactive toy in digital form, allowing you to play around with bubbles and sand in a whole new way on your iPad.
Sand Pictures
is an interactive entertainment app that provides a realistic simulation of sand falling through liquid. It features nearly 100,000 individual particles that respond to your finger, bubbles, and gravity.
Ticket to Ride
Released May 18 ($6.99); original article
The best selling board game - Ticket to Ride - has recently hit the iPad App Store, where it is available to download for $6.99. Besides offering a digital version of the popular game,
Ticket to Ride
also features an online multiplayer mode and Game Center support. As outlined in the app's release notes, features of Ticket to Ride include:
Alan R. Moon's official Ticket to Ride maps with original artwork
Game Center and Days of Wonder Online support for Online Play against other iPad, Mac and PC gamers
An unparalleled online player community with tens of thousands of live opponents willing and ready to play 24/7!
Solo play against up to 4 AI players
Additional maps of Europe, Switzerland and USA 1910 available as in-game purchases
Terrific iPad video tutorial with voice acting for quick and easy learning
Detailed, interactive turn-by-turn, in-game tutorial
Contextual in-game Conductor's Notes (web-based rules) to help you master all the maps
Grand Central Station, a fully-animated and colorful experience to discover the world of Ticket to Ride
Online and offline Hall of Fame
Updates
djay
Updated May 17 ($19.99); original article
DJs who own an iPad 2 should rejoice!
Algorridim
's
djay for iPad
app is now fully optimized for the iPad 2, taking advantage of the iDevice's high-performance dual-core processor thanks to an update. Version 1.2 of djay for iPad is the first update that offers improvements only available for iPad 2 users. These include the introduction of supreme quality Time-Stretching (Key Lock) and an improved higher precision audio analysis.
Carcassonne
Updated May 19 ($9.99, universal); original article
Way back in December, The Coding Monkeys
informed
dedicated
Carcassonne
fans that work had started on adding Game Center support and those really, really long-awaited expansion packs. Now, around five months later, at least one of those two things are finally available for you to enjoy. Today's update to Carcassonne adds Game Center support, complete with a bunch of different leaderboards and achievements. The game includes a total of eight leaderboards, ranging from total wins to max ELO amongst friends. It also includes a healthy 43 achievements, rewarding you for completing the solitaire tutorial, collecting over 100,000 total points, and everything in between.
Plizy
Updated May 20 (free); original article
What happens when you combine
Flipboard
with
Pandora Radio
? You'll get
Plizy
, an invitation-only video companion app for iPad. Created by
Milestone Project Inc.
, Plizy is described on its iTunes page as a new way to discover and enjoy videos shared by your friends.  At its launch, videos from Revision 3, YouTube, DailyMotion, and Vimeo are onboard. In addition, users can share videos posted via Twitter and Facebook. Users can also add "channels," which includes sites such as Wired, O'Reilly Media and NASA. What do you think of our picks? Leave your comments below.
The Best iPad Apps Of The Week
is published each weekend; a companion piece, 
The Best iPhone Apps Of The Week,
is published separately.
Mentioned apps
$2.99
Island Tribe - HD
Realore
Free
NYPL Biblion: World's Fair
The New York Public Library
$0.99
Sand Pictures
Majic Jungle Software
$6.99
Ticket to Ride
Days Of Wonder, Inc.
$19.99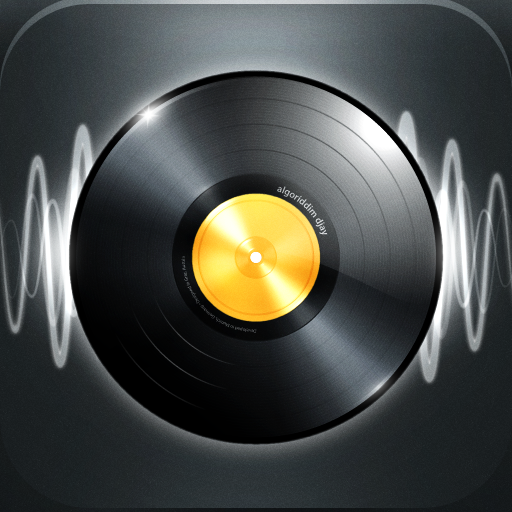 djay
algoriddim
$9.99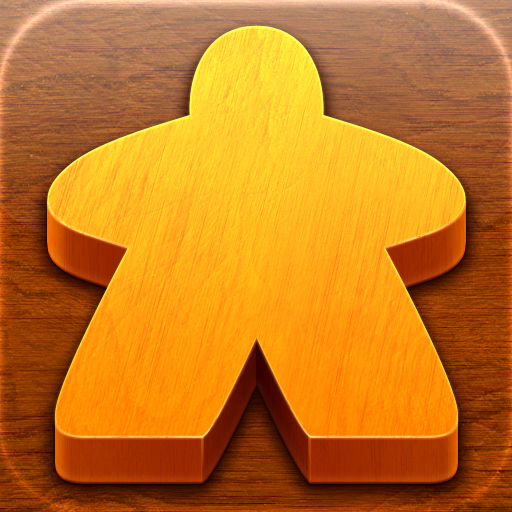 Carcassonne
TheCodingMonkeys
Free
Plizy
Milestone Project Inc.
Free
Pandora Radio
Pandora Media, Inc.
Free
Flipboard: Your Social News Magazine
Flipboard Inc.
$2.99
Chopper 2
Majic Jungle Software
Related articles