Top
AppAdvice
News
&
Apps
Of
The
Past
Week
May 15, 2011
The last week has included news of new alliances. First, we've received word Microsoft had acquired Skype. Next, it looks like Nuance and Apple are partnering in a way that has yet to be determined. Also making noise (once again) is the impending deadline for publisher's to accept Apple's policy of requiring all in-app purchases to go through its App Store. Meanwhile, Google spent the week announcing its own music service and expanded movie rental business. These stories and many more made news during the week that was.
Skype Now Owned By Microsoft
Microsoft Has Acquired Skype - But What Does This Mean For iOS? [Updated: Microsoft Confirms Deal]
According to a variety of reports, Skype - the popular VoIP service - has very recently been acquired by Microsoft for $8.5 billion, in a deal that will be announced tomorrow morning. This was confirmed yesterday by Kara Swisher, of
All Things Digital
. As reported by
All Things Digital
:
Sources told BoomTown tonight that the deal for the online telephony giant is actually done and will be announced early tomorrow morning.
Microsoft's deal is interesting for a number of reasons, but also mildly disturbing for iOS fans. Currently, it is possible to make calls to iOS devices via a
Skype app
- and the app itself has been
faithfully updated
over the years, which is great.
Steve Ballmer: Skype For Mac & iOS Will Still Be Supported
The "other Steve" in the tech industry - that is, Microsoft CEO Steve Ballmer - has promised Apple fans that support for
Skype for Mac
and
Skype for iPhone
will continue to be provided. Yesterday,
we told you about Microsoft's acquisition of Skype
, which cost the Windows Wizards a whopping $8.5 billion. Following our post, the deal was confirmed via a Microsoft press release, too. However, many - including myself - were worried about the Mac and iOS versions of Skype. Namely, would support for this branch of the service's software be abandoned, in light of the acquisition?
Apple Teams With Nuance
Apple's NC Data Center To Serve Up Brand New Nuance Partnership
One thing few people saw coming is now coming to light, as Apple and Nuance Communications have allegedly agreed to terms allowing the former to host the latter's software (and possibly hardware) at its giant North Carolina data center. While Apple's interest in and pursual of Nuance 
is no secret
, the fact that the data center is going to play such a large role in the matter slipped under everyone's radar.
Apple And Nuance's Partnership All But Confirmed
The
partnership
between Apple and Nuance has all but been confirmed, according to
Netputing
. The reason: Apple's upcoming OS X Lion appears to be using Nuance's speech technology. Using Lion's system preferences application reveals new voice options with accents ranging from French to Romanian to Thai. Apparently the voice technology was included in Lion's Version 1 preview, which has remained in future preview versions. What
Netputing
found out is that the voices included in Lion's Version 3 preview are the same voices Nuance used to sell in their RealSpeak product.
Cloud Noise
Apple's New Music Cloud Service Will Make Others Look "Shabby By Comparison"
Although both Amazon and Google have offered music "in the cloud" options in recent weeks, neither will be as robust as what Apple is planning. This assessment comes from
CNet
, based on interviews with "multiple" music industry sources. For months, rumors have persisted that Apple will unveil a new music in the cloud service. However, as these rumors have persisted, two main competitors have already released their own products.
Google's Music Beta Debuts With Few Features
Google
announced today its own online music service, according to
The Wall Street Journal
. The service, called Music Beta, allows users to upload music, which can then be played wherever an Internet connection exists or on Android smart phones.  Google made the announcement at its I/O conference. Unlike
Amazon.com
's recently launched Cloud service, Google's plan does not include an option to purchase new music. Rather, Google will provide a location for users to store already purchased music, which may then be played online.
Google Music Beta 101: What You Need To Know
Following today's 
announcement
of Google's Music Beta service, more information about it has been released. Generally speaking, the service remains a work in progress (as are all betas), both in the service it provides and to whom. Still, given it is coming from Google, it shouldn't be discounted. The 
Google Music Beta service
, which was revealed at today's I/O conference, lets users store their music collection online using a Flash-based website. From there, those songs can be accessed online or through a device running Android 2.2 or higher. This means, at least initially, iOS users are largely out of the loop.
The Big Snooze: YouTube's Movie Rental Business Gains 3,000 Titles
YouTube
is expanding their movie rental business. The Google company will add 3,000 new and catalog releases to its collection, according to a press release first reported by
Engadget
. In news that will underwhelm many, NBC Universal, Sony Pictures, and Warner Bros., are partnering with YouTube to offer the additional titles, which will increase the video sharing site's overall rental offerings to 6,000 titles. Each will be priced at $3.99 for new releases and $2.99 for others.
Other News
Worried Publishers Finally Face, Embrace Apple's Brave New World
With Apple's new in-app subscription policy 
looming
, magazine, newspaper, and book publishers everywhere are at a crossroads. While nobody expects the likes of Barnes and Noble or Amazon to 
pull their Nook and Kindle apps
, people weren't nearly as sure how confident to be in the future of magazines and periodicals on iOS.
Apple "Walled Garden" More Like A Vineyard, Sour Grapes And All
There has been much ado of late about Apple's in-app subscription and purchasing model. Many publishers, for a variety of reasons, have been slow to embrace iOS as a proper distribution vessel for books and magazines. Finally, though, the big boys
appear to have sorted everything out
. Unfortunately, some of the smaller fish are getting caught in the net. You no doubt remember just two days ago that BeamItDown Software penned this
scathing letter
about Apple's crippling approach to in-app purchases and the blanket-enforcement of its controversial "agency model." Says the
iFlow Reader
developer:
We absolutely do not want to do this, but Apple has made it completely impossible for anyone but Apple to make a profit selling contemporary ebooks on any iOS device. We cannot survive selling books at a loss and so we are forced to go out of business. We bet everything on Apple and iOS and then Apple killed us by changing the rules in the middle of the game... The crux of the matter is that Apple is now requiring us, as well as all other ebook sellers, to give them 30% of the selling price of any ebook that we sell from our iOS app. Unfortunately, because of the "agency model" that has been adopted by the largest publishers, our gross margin on ebooks after paying the wholesaler is less than 30%, which means that we would have to take a loss on all ebooks sold. This is not a sustainable business model... We put our faith in Apple and they screwed us.
It is certainly sad when a company is forced out of industrial profit and has to shutter its doors, but BeamItDown is neglecting to place
any
of the blame for this ultimate failing upon their own shoulders; and that makes it exceedingly difficult to empathize with the company.
The New Yorker For iPad Now Available With Subscription
As
expected
,
The New Yorker
magazine became the first of Condé Nast's titles to adopt Apple's in-app subscription policy. Beginning today, current print subscribers to the weekly essay magazine have free access to the tablet edition. In addition, new subscriptions may be purchased for $59.99 a year, or $5.99 per month. However, single issues remain $4.99. Originally, it was reported single-issue prices would drop to $1.99.
HyperShield: How Good Is The iPad 2 Back Cover Apple Forgot?
Earlier this month, we alerted our readers to a new cover, the HyperShield, which we called "
The iPad 2 Back Cover Apple Forgot
." Our case has arrived. Did it measure up to the hype? First, some background. Apple's Smart Covers are certainly a great accessory for the company's latest iPad. Unfortunately, the covers do not protect the backside of the iDevice. With this in mind, China-based
Sanho Digital Electronics Co. Ltd
saw an opening and created the HyperShield, which is made to protect the iPad 2's aluminum back.
App News
Lucasfilm & Random House To Make Over 100 Star Wars E-Books Available Soon!
Great news, e-book reading Star Wars fans: Lucasfilm and Random House will be releasing over 100 Star Wars e-books by June 28. The news comes from 
Lucas Online
, who made the announcement a couple of days ago. Over 100 backlisted titles will be converted into e-books, along with titles which are "presently in production." The new e-books will join the 30 Del Rey Star Wars novels which are already available in the digital format.
Official Adobe Touch SDK Apps Finally Land On The App Store, Compatible With Photoshop CS5
Remember
this
? If you don't, go read Bryan's post for a quick refresher. Then come right back, because today -- exactly one week since its original expected push -- Adobe is
finally
dropping their three big Photoshop Touch SDK apps.
Adobe Eazel, Adobe Nav, and Adobe Color Lava are available right now in the App Store,
and they promise to open up a world of fresh utility for those already running Photoshop CS5 12.0.4 or newer.
Is Apple About To Squash Instapaper?
Instapaper
makes it easy for readers to save articles for later offline reading both on desktops and iDevices. However, it now appears Apple is bringing the same type of technology to Mac OS X Lion, according to
9 To 5 Mac
. It was recently uncovered OS X Lion includes a new Reading List feature in Safari. However, in a post published on April 30, Instapaper creator
Marco Arment
explained that Reading List wouldn't be a true competitor for his product if it didn't sync with iOS devices. It looks like Instapaper has a competitor and its name is Apple.
Top AppAdvice News & Apps Of The Past Week
is published each Sunday, and is a wrap-up of some of the stories we felt were interesting during the last week.
Mentioned apps
Free
Skype
Skype Communications S.a.r.l
Free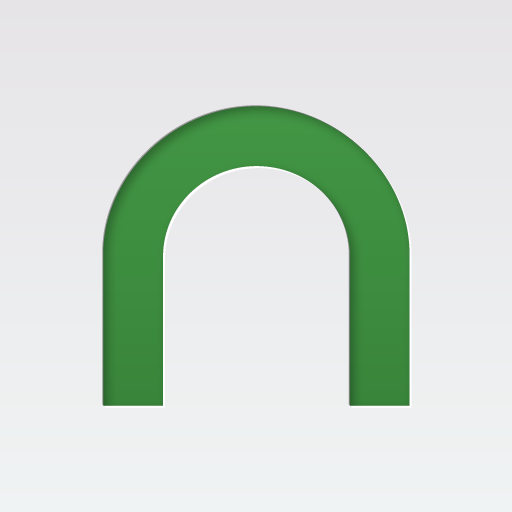 NOOK from Barnes & Noble - Read 2 Million Books, Free Books, Magazines, and Newspapers
Barnes & Noble
Free
Kindle – Read Books, Magazines & More – Over 1 Million eBooks & Newspapers
AMZN Mobile LLC
Free
40,554 Free Books and So Much More - iFlow Reader
BeamItDown Software
Free
The New Yorker Magazine
Condé Nast Digital
$2.99
Instapaper
Marco Arment
$1.99
Adobe® Nav for Photoshop®
Adobe Systems Incorporated
$2.99
Adobe® Eazel for Photoshop®
Adobe Systems Incorporated
$2.99
Adobe® Color Lava for Photoshop®
Adobe Systems Incorporated
Related articles