AppAdvice's
Week
In
Review
May 13, 2012
Siri a fluke? The iTV resurrected? More news about the mythical iPad mini? We covered it all, and more, during the last week.
First launched in October, the iPhone 4S remains a popular choice with smartphone buyers. However, when history is written, I'm pretty sure Apple's fifth handset won't be considered one of the company's best. While it beats the iPhone 4 in terms of speed and in the quality of the photos and videos it can take, the iPhone 4S will largely be remembered as the handset that brought us Siri, Apple's uninspiring voice assistant. Oversold by Apple as a service that "
helps you get things done just by asking
," Siri remains a work in progress, seven months after its debut. Instead of improving Siri (there have been no updates to the service), Apple keeps the product in "beta" and has resorted to recruiting Samuel L. Jackson and Zooey Deschanel to prop up the Siri brand. Apple needs to make Siri more intelligent. To do this, Apple developers need to improve Siri's database and include data from multiple sources. Additionally, they need to expand Siri's coverage to include information on new topics. This should include sports and entertainment information, current news, etc. Finally, Apple should welcome third-party developers into Siri's world. Until these steps are taken, Siri will remain less a tool to use every day and more a toy you show off to your friends.
During a week short of rumors, we heard the
iPad mini is real
and will arrive in time for the holiday shopping season. In fact, the new iDevice is expected to launch in October, along with the sixth-generation iPhone. According to a
new report
, Apple's newest tablet will be identical to the new iPad model, except on a smaller scale. The iPad mini will include a 2048 x 1536 resolution and a pixel density at around 326 ppi, which is identical to the pixel density on the iPhone 4S. In addition, in order to launch the new iDevice at a low price point, Apple will likely limit its storage capacity to 8GB. Does an iPad mini make sense? Some of our readers weighed in. Swass48 said yes to the iDevice exclaiming, "Without even thinking about yes yes Bring it on Apple." Btstrter went in the other direction, stating "I don't think apple will(should) release a smaller less expensive iPad, as It would only cannibalize the new iPad and iPad2 sales!
What's the best-selling iPad of all time? Could it be the iPad 2? That could be as we reported Apple's second-generation tablet remains a formable player in the overall tablet market thanks to its $399 price tag. One victim of the iPad 2's continued relevance seems to be
Amazon's Kindle Fire
, whose popularity has ebbed since launching last November. Meanwhile, we
learned this week
that Apple wasn't originally going to release the new iPad, at least in its current form. Instead, the third generation tablet was supposed to be thinner.
With Angry Birds firmly
ensconced in gaming history
, its creators are looking ahead. Rovio revealed that their first non-Angry Birds title would be called
Amazing Alex
. It will be based on Casey's Contraptions, a mildly successful iPad game released a year ago. "The gameplay is a perfect fit in our arsenal with its approachable, fun, and highly addictive take on the physics puzzler genre," said Rovio's VP of franchise development Ville Heijari in an interview with 
Gamasutra
. "We are currently reworking the title to enhance it, and getting ready to reintroduce it in a true 'expect the unexpected' Rovio style launch to an even larger audience." To that end, Casey's Contraptions has been pulled from the App Store. But you may not have to wait too long to witness the return of Casey, who appears to have grown up a bit. That's because the game is already set to be relaunched by Rovio this summer. Let's just hope its journey to the App Store won't be as complicated as one of Casey's contraptions.
Recommended Reading
Finally, in celebration of Mother's Day, we offer this treat. Enjoy!
-- Week In Review is published each weekend at AppAdvice.com.
Mentioned apps
$0.99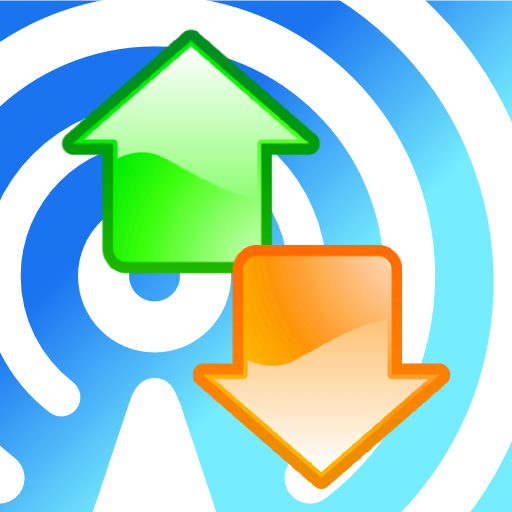 DataMan Pro - Real Time Data Usage Manager with Geotag
XVision
$0.99
Angry Birds
Clickgamer.com
Related articles