The
AppAdvice
Week
In
Review:
As
Criticism
Mounted
Apple
Admitted
Maps
Mistakes
September 30, 2012
I'll get right to it, Apple is probably happy last week is over. Despite promising iPhone 5 sales, the last week in September wasn't a great one for the company on a number of fronts.
A bad week for Apple due to Maps
The iPhone 5 has arrived. No, I'm not talking about its arrival in stores worldwide. Rather, Apple's newest handset has officially joined the ranks of its predecessors in being heavily criticized for having at least one first release problem. The iPhone 4 will forever be known as the one that led to "antennagate" and all of those free Bumper cases. Last year's iPhone 4S became the handset with Siri, the
still-mocked
voice assistant. Apple's sixth-generation iPhone is now known as the one with Apple Maps, the not so ready for prime time native app that is the first for iOS that doesn't include Google Maps under the hood. Early in the week Google's chairman, happy to pour salt into their competitor's wound, said that there were
no plans
to release a new Google Maps app for iOS. AppAdvice, like other sites, soon suggested iOS 6 Maps alternatives on the
Web
and in the
App Store
. As the week progressed and criticism mounded, The New York Times said that Google was working on a Google Maps app for the iPhone and iPad, despite previous reports. Tim Cook finally offered a mea culpa as the week ended. In an
open letter
, the Apple CEO said that Maps "fell short" on Apple's commitment to make the best mobile experience possible for customers. In doing so, Cook even went as far as to suggest some Maps alternatives, including
Bing
and
Waze
, while a new App Store page
did the same
. Apple's Maps fiasco wasn't the only problem they will eventually need to address.
Brent Dirks
reported that
Siri remained flaky
despite an otherwise promising iOS 6 facelift. Siri seems to be delivering incorrect weather reports for a number of common city names that are in multiple states. He explained:
There are also more than a few threads on Apple's discussion forums with users having the same issues. Apparently, the issues are on Siri's servers and can't be fixed by users. Even though Apple has touted an improved Siri with iOS 6 while expanding it to more devices, it looks like the personal assistant still has some "beta" issues to say the least.
Apple's growing problem
Both Siri and Maps were included in my opinion piece,
Did I Miss The Memo From Apple Making Us All Beta Testers?
In it, I said that Apple was facing significant problems, thanks to a combination of software and public relations blunders over the course of the last two years. In addition to Siri and Maps, I complained about how Apple handled the switch to the new Lightning connector and what that change means for consumers. I concluded that:
First, they should figure out what needs to be done to take Siri out of beta, even if this means lowering expectations. Second, Apple should approve Google Maps for entry into the App Store, while continuing to make improvements to their own Maps program. They should also make it easier for third-party manufacturers to produce Lightning adapters. Either that, or make the native adapters they sell less expensive. Oh, and one last thing: never offer public software betas again.
For the most part, readers agreed with my conclusions. PG offered:
Congratulations!!!!! I used to see "fanboys" as members of a cult that have lost, if not all at least a part of their reasoning and capacity to think clearly but you sir have proven me wrong!!!! You and appadvice in general has (sic) just stepped up a few notches in my book. Great job!!!!
Dbotters stated:
Excellent...And as everyone has their opinion, I'll offer my 2 cents worth as well.

You should send this as an open letter to Tim Cook directly.
You should send the part about not wanting to be a beta tester to almost every software company on the planet
However, Alunjc felt differently, stating:
You lost all credibility to me and I stopped being interested after your statement 'Apple is a company in decline....'. If they are a company in decline, show me one that's on the up …
As you can see, it was an interesting week.
Recommended Reading
Finally
Apple isn't alone in going the wrong way in September. Just take a look at what
Kent State's Andre Parker
did when he received the football. Enjoy!
Mentioned apps
Free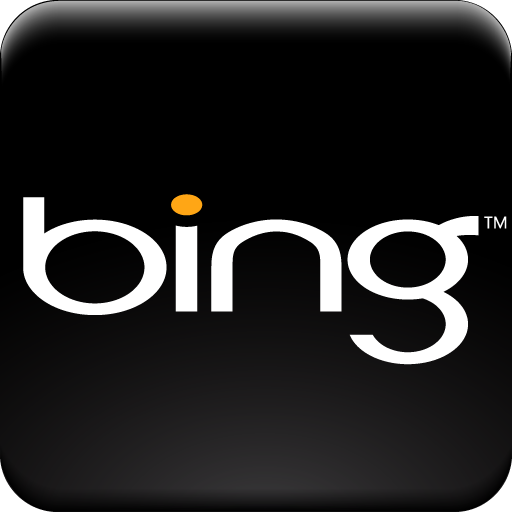 Bing
Microsoft Corporation
Free
Waze social GPS traffic & gas
Waze Inc.
Free
zeebox
zeebox
Related articles