Tweetbot
for
iPhone
and
Mac
updated
with
improvements
Digital Communicator
July 3, 2015
Tweetbot, the popular third-party Twitter client developed by Tapbots, has just been updated with a couple of new features for its iPhone edition and a returning one for its Mac version.
New features in Tweetbot for iPhone
Tweetbot for iPhone has been updated to allow for improved quality of uploads. More importantly, it has gained two new features that have to do with improvements recently implemented or announced by Twitter for its social networking platform.
One of them is support for quoted tweet notifications, which was recently added to Tweetbot's chief competitor in the third-party Twitter client space, Twitterrific. Early in May, Tweetbot for iPhone began supporting Twitter's new standard format for quoting tweets. Now, the app has been updated to support notifications for quoted tweets.
To enable quoted tweet notifications, go to the settings section of Tweetbot for iPhone, select your account under Account Settings, tap Notifications, and flip the switch for Quotes. Thereafter, you'll receive a push notification every time someone quotes any of your tweets.
Tweetbot for iPhone has also been updated with support for longer direct messages. As announced by Twitter last month, the 140-character limit on direct messages will be removed, apparently to better help Twitter compete against other messaging services like Facebook Messenger. Accordingly, Tapbots has added support for longer direct messages to Tweetbot for iPhone ahead of the change's implementation later this month, as it has already done with Tweetbot for Mac.
A returning feature in Tweetbot for Mac
Last month, Tweetbot for Mac was updated to version 2.0 with a new, cleaner, and flatter design that looks and feels right at home on OS X Yosemite and closely resembles the interface of Tweetbot for iPhone on iOS 8. But for some reason, Tweetbot 2.0 for Mac began displaying large image previews in timelines by default, with no way to make them small to make scrolling through timelines easier.
Well, the latest update to Tweetbot for Mac remedies that omission with the return of small image previews. Just go to the Preferences pane of Tweetbot for Mac, choose the General tab, and select the "Small" option for Image Thumbnails to make the image previews small again. You can also select "None" if you don't want to see image previews at all in your timelines.
What about Tweetbot for iPad?
Tweetbot for iPhone and Tweetbot for Mac are available on the App Store for $4.99 and the Mac App Store for $12.99, respectively.
In addition to the iPhone and Mac apps, Tapbots develops Tweetbot for iPad — the operative here being "develops." The iPad is long overdue for a major update, stuck as it is in its iOS 6-era interface. Here's hoping the app's highly anticipated redesign is coming soon.
See also: Any iOS device is a portable scanner with Scanner Pro 6, Easily shoot, edit and share great videos with Vee for Video, and ProCamera gains new editing tools, Photo Compass and more.
Mentioned apps
$4.99
Tweetbot 3 for Twitter. An elegant client for iPhone and iPod touch
Tapbots
$12.99
Tweetbot for Twitter
Tapbots
$2.99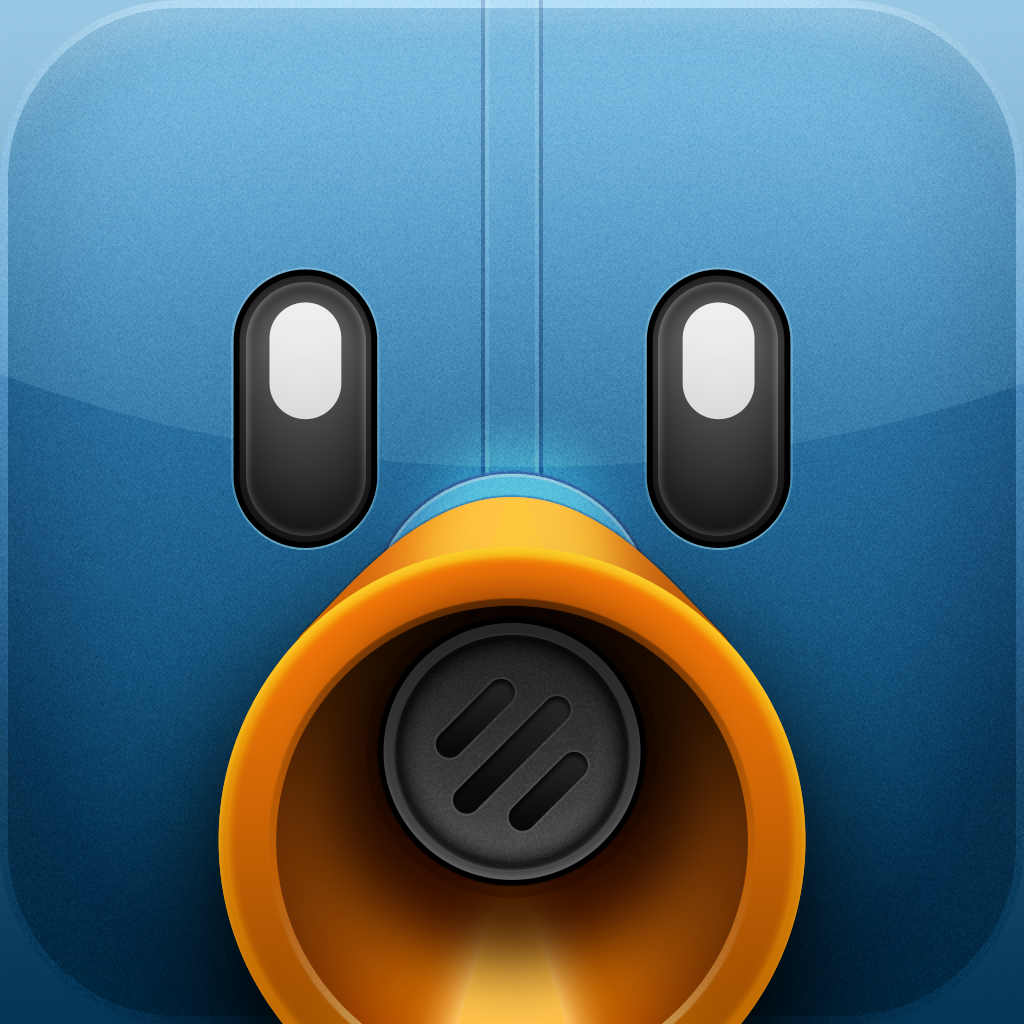 Tweetbot for Twitter (iPad edition)
Tapbots
Free
Twitter
Twitter, Inc.
Free
Twitterrific 5 for Twitter
The Iconfactory
Free
Messenger
Facebook, Inc.
Related articles