Sheet Music Readers For iPad
The iPad is not only influencing the way that students, teachers, and businesses function but is also affecting musicians. Last month I performed my first recital where I used my iPad to display the sheet music. It was liberating not having to worry about fitting all of the pages onto my stand. My practicing has also been changed by the iPad. Now when I travel I have my complete library of music available to practice. The following AppGuide compares the available sheet music readers for the iPad. Gigging may never be the same.
Essential Apps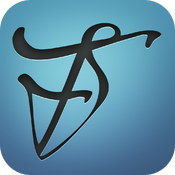 forScore
For my money, forScore is the best sheet music viewer on the iPad. It was one of the first apps of this kind on the iPad and has come a long way since its debut. It combines ease of use and simplicity with features that working musicians will appreciate, such as easy navigation, annotation features including a notes section for program notes, zoom to eliminate margins, hotspots for tricky repeats, iPod-linked audio files, and easy file transfer. Scores in PDF format can be imported via iTunes as well as through file sharing with apps such as GoodReader. If you are a pianist it comes with a decent collection of piano repertoire. The developers have been quick to enhance the feature set and hopefully they will come up with a hands-free page turning option in the future. If your looking to perform with your iPad, forScore is an essential app for your musician's toolbox.
DeepDish GigBook
GigBook is designed for the musician who is using their iPad on stage for performance. The setlist and metronome features are particular suited for onstage usage. The large font makes moving through the setlist a breeze. The metronome uses a unique design to allow for setting initial tempos without getting in the way of the performance. If you find yourself using your iPad not only in the practice room but also on stage, you should check out GigBook for its features specifically geared toward the performing musician. With a great setlist view, tap function metronome, and many organizational tools, GigBook is designed to get you through your next gig with ease.
Notable Apps
unrealBook
A unique feature that sets unrealBook apart from the other sheet music apps is direct import access to Dropbox. You can enter your Dropbox name and password and download your scores directly from within unrealBook. The app also supports annotation, including text input, iPod library access, setlists, and hotspots for repeats. The user interface isn't as intuitive as forScore but unrealBook has a lot of potential as a sheet music viewer.
MusicReader for iPad
MusicReader for iPad is a free app but it requires the desktop counterpart for importing scores. MusicReader for the Mac is a mature sheet music management application that turns your Mac into a music stand. The desktop application includes music notation symbols for annotating your scores. The big downside to this app on the iPad is that it will not accept standard PDF files. Instead, PDF files need to be imported into MusicReader on the Mac and then synced to your iPad. Also, the expensive desktop app will deter many from adopting this app on the iPad.
NotationPad
NotationPad focuses on annotation is its key feature. Scores are imported via iTunes, and then need to be imported each time the app is launched. A wide variety of musical symbols are provided for annotation. The symbols can be easily resized and moved around the score and they look professional. Everything from accidentals and clefs, to ornaments and repeat signs can be added to your score. Annotated scores can be emailed as PDF or JPG but unfortunately only one page at a time.
Decent Apps
Medley: Music Score Reader
Medley is a simple sheet music viewer. Page turns are fast and render quickly and scores can be transferred via file sharing from other apps. A simple pen tool provide annotations. This pretty much sums up Medley. It is functional but lacks many features of similarly-priced apps.
Sheet Music Mobile
Sheet Music Mobile is a very simple music reader. However, it has one serious downfall, in that the screen refresh rate is very slow on page turns. This app would be fine for practicing, but I couldn't rely on the slow page turns in performance.
Forzando
Forzando displays PDF sheet music acceptably and also has a built in basic synthesizer for playing simple melodies. However, the designer has opted for a scrolling document instead of page turns. I prefer to be able to tap or swipe for page turns as opposed to scrolling, which isn't consistent in how far the music scrolls.