Destination Map Apps for iPhone
In a world of techno-overload, sometimes you just have to unplug. That's exactly what you can do with these apps as you venture to different destinations, including state, national and county parks, universities, malls and resorts. These applications will transform your iDevice into a map machine, digitizing the analog world. No longer will you search helplessly for a guide or a map, it will be available to you at your fingertips.
Essential Apps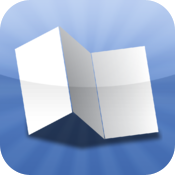 Maplets — by Zaia Design
Maplets is your travel hub for finding and exploring all kinds of maps. It provides the user with maps of state parks, national parks, ski resorts, monuments, universities with more maps being added daily. This app plays very nicely with the integrated Google Maps. Not only will it find the closest maps to your current location, it will allow you to search within whatever parameters you provide. Once maps have been downloaded, they are stored for offline use and completely replace written materials and guides that are given out at specific locations. Your inner tree hugger will rejoice. The application also provides GPS for many of its maps and does so with great accuracy.Though maps are constantly being updated, Maplets will let you download as many maps as your phone can hold for free. Never leave home without Maplets.
Notable Apps
Park Maps
Park Maps is a close second to Maplets but is missing a few of the key features. Park Maps does not provide Google Maps support. So, in order to search for specific maps, you must navigate a list of states and then choose the park you are seeking. This app only provides the user with state, national and monument maps; at this time it does not have support for other types of maps. Once downloaded, the maps can be used offline and are very high quality. Park Maps has a very simple UI and is easily navigated. No GPS support at this time, so bring your compass with you.
AccuTerra Unlimited - Maps & GPS Tracker: Trails to Hike, Run, Bike, Ski
Accuterra Unlimited is a great resource for anyone who loves the outdoors. Not only does it provide state and national park maps but it also has a melange of city, state and county maps. This app was built from the ground up and it shows. Accuterra even utilizes their own maps in much of the program. The app allows downloads of maps for offline use and even allows the user to track "adventures" in real time. Tracks can also be exported and shared. Accuterra uses interactive legends for many of its maps and is what sets this application apart. The app will only get better and over time, will become an essential app, but the clunky interface and poor map scrolling leave something to be desired. Downloaded map sizes are a bit large as well. Overall, a great application for the serious hiker, biker or adventurer.
iTrailMap 3D (ski and snowboard trail maps)
Though this app only includes ski and snowboard resorts, it provides the user with very clear and accurate trail maps along with 3D models of many resorts. It even incorporates mostly accurate GPS for on-mountain guidance. This is a very nice feature for the skiers and boarders looking to explore new terrain. iTrailmap 3D has a vast list of resorts and is adding more every day.
Decent Apps
KNOT Maps for malls, universities, zoos and more
KNOT Maps provides maps for malls and universities and they claim more, but that has yet to be seen by this user. Most of the maps provided are for malls, which, for the avid shopper, could be a very handy resource. Map quality is not the greatest but does provide the user with clickable items on the map. KNOT also has very nice integration with Google Maps and even has the option of providing directions to destinations. The interface is also clunky and is not the most user-friendly. It does have some interesting features including: GPS in malls and universities, sales in specific locations, and directories when available. Though this may not be the best app for outdoorsy people, it has some room for improvement which the developer plans to deploy.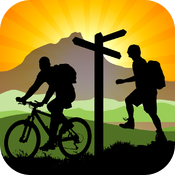 ViewRanger Outdoors GPS (Open)
ViewRanger has a lot of potential but requires the community to add more content to the app. The interface is very complicated and though this app could potentially be very useful, it fails to meet expectations. ViewRanger uses OpenMaps and other community-generated mapping resources to function and allows users to download parts of maps and save them for offline viewing. It also allows the user to track trails to export and share with friends. It does not require, but recommends users to sign up for their service in which users can connect and share experiences. ViewRanger does include some trail maps and some park maps but needs more in order to really shine.