Flashcards are no longer tied to paper. Now with the help of your iPhone or iPad, you can have digital flashcards. There are some fantastic apps that can help you study up for that next big test. Some of these pair with Mac/Windows apps and some are free standing iOS apps. We compare the best ones in this AppGuide.
Essential Apps
Evernote Peek
Evernote Peek is a truly revolutionary notecard app made for the iPad. It takes advantage of the iPad's SmartCover. Simply close and peek inside for your question. If you lift it a bit higher you will see the answer. You can set up flashcards for free using your Evernote account. This is a beautiful app that showcases the power of something as simple as the SmartCover. This is an essential app that everyone should have simply to demo if nothing else.
Chegg Flashcards
Chegg Flashcards is a beautifully designed app for the iPhone. The UI is very inviting and easy to maneuver. It certainly isn't boring. This app allows you to create your own flashcards sets or access pre-made sets from Quizlet. It also allows you to track your results, see your score, and track your speed, a few features that aren't available in most apps of this category.
STUDYBLUE
STUDYBLUE is another app that we find essential. It is universal and free. The UI sets this app apart from the rest in a very appealing way. In this app you can create flashcards with text, pictures, and audio right on your iDevice. It provides you with study stats so you can focus on what you need to. Other features include search, reminders, and a study saver for when you need to pick up on a study session you had to cut short. There are also several upgrade subscription options within the app if you want something more, but the free app alone does what most students need it to do.
Notable Apps
Flashcards Deluxe
Flashcards Deluxe is a less feature-rich and more typical flashcard app. It is universal. Those that don't want the glamour and beauty of the essential apps may want to try this one. This app is for those that crave simplicity. There is a database of over four million flashcards and you can even have up to five sided cards. Simplicity makes this a good, noteworthy app.
iStudious - Note Taking + Flashcards w/ Handwriting and Rich Text
Those looking for a note-taking plus flashcard app may want to consider iStudious. Each class has its own notebook, which you can pair with flashcards. Your notes and flashcards can include finger drawings. The interface is nice and usable. For $5.99 you get a great iPad-only app.
gFlashPro - Flashcards & Tests
Google fans will want to consider the universal app, gFlashPro. The flashcards are empowered by Google Docs. Simply create a two column spreadsheet and this app will turn that into a set of flash cards. You can even create six sided cards with this app. The flashcards look great and using Google to empower this app is absolutely genius. There are too many features to list here. Bottom line: if you use Google's other apps and services, this may be the flashcard app for you.
Flashcards+
Flashcards+ is a very useful app when it comes to flashcards and studying. The app is universal and allows you to retrieve flashcards from both Quizlet and Course Hero. This app contains no ads, making it one of the ideal apps for studying. You can share decks with friends and even sync your decks across multiple devices. You can even keep tracks of the cards you know by checking them so that you only study the ones you are unfamiliar with. And, of course, you can choose to add audio to your cards.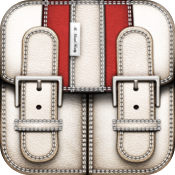 Flashcards with Mental Case
Mental Case Flashcards HD is a notable flashcard app for iOS. The $4.99 app will run great on both the iPad and the iPhone. There is also a $29.99 counterpart (optional) Mac app available too. The content and design are both beautiful. The iPad app is one of the most elegant looking out there. There is also a huge database of over 21 million flashcards that you can download right onto your iPad. These flashcards pack in images, text and audio. You can create these cards, pack notes, and access other educational tools into this app, too. It is a very good app, but definitely not great. It is a bit pricey for both iOS app and the Mac counterpart. At times it becomes a hassle to sync between the two.
Decent Apps
Flashcard Touch
Flashcard Touch is an iPhone-only learning tool that sports a simple UI. This app is sure to help you memorize vocabulary, foreign languages, and more. It gives you access to the Quizlet community which is one of the largest flashcard sharing communities online. You can create your own flashcards within the app using the built-in definition feature or create them on Quizlet and download them to your device. This app is also capable of device to device sharing. Unfortunately, in order to update cards, you have to delete the set and then re-download it, which is quite frustrating. The app also hasn't been updated in a while and still isn't optimized for the iPhone 5.
Flash-Cards
Flash-Cards is one low-cost bargain basement option. The universal app feels like it is more of a blown up iPhone app, rather than a completely new iPad app. You can create and edit flash cards with this app, but the experience on the iPad is not the best. We would recommend spending a few extra bucks to get a better app.
Cramberry ~ flash cards
Cramberry is a bare-bones type of app that only takes a slight leap from paper to iDevice. It is a very easy to use app and if you don't want all the added features of the other apps then this would be the app for you. There is also an iPad version (listed below). The fact that you have to pay separately for the two different versions is disappointing. There are better apps out there that are universal for the price of both versions of Cramberry.