Some of our favorite original app store gems
App Store Classics
The App Store launched in 2008 with a collection of around 500 apps. At the time about 1/4 of all the apps were freebies. We have seen thousands of apps released since then. If you are interested in games, we also released a separate AppGuide entitled App Store Gaming Classics. In this AppList we take a look at the App Store classics which came out on launch day and continue to be great additions to any iPhone.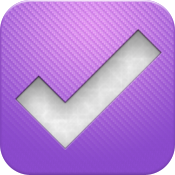 OmniFocus for iPhone
Topping off the list is the venerable OmniFocus. The OmniGroup has fully embraced iOS. They are in the process of porting every Mac app over to iOS. The company's software is both elegant and powerful. OmniFocus started off as a very powerful GTD iPhone app that has grown in power and simplicity over the years. Fans of the original app can pick up an iPad version too.
Sketches
Sketches is one of the oldest iPhone apps out there. We remember installing Sketches on our original iPhones before the App Store even launched. When the only way to install apps was to jailbreak, these developers were there. Sketches is one of the truly great classics of the iPhone App Store. The app enables you to do some quick sketches on your iPhone, as the name suggests. Fans of the original can grab Sketches 2, which is a universal app for both the iPhone and the iPad.
Pandora Radio
Pandora was there on day one and continues to improve each and every year. The recent update to iOS 4.0 has revolutionized this app by enabling background audio streaming. Pandora as a business has skyrocketed because of the iPhone. The service gained a new listener every two seconds during the first few months of the App Store launch and continues to gain momentum. The interface has been optimized for the iPad and continues to see great enhancements.
Remote
It wouldn't be an App Store launch without a killer app from Apple. The Remote app topped the app charts during its initial release and continues to have great success. Currently at version 2.x the app has been optimized for the iPad and offers even more features than it did at launch. For those that don't know, the remote app allows you to control iTunes playback or your Apple TV. The app even enables you to AirPlay music out of an original Apple TV, something not supported on the box itself! The Remote app is a must have iOS app.
MLB.com At Bat 11
MLB at Bat was one of the premiere apps during the App Store launch. This app was amongst the first to stream live video to your iOS device. There was no Netflix or Hulu app in 2008. MLB was the first and they started a great trend of amazing video streaming apps for iOS. The developers had a chance to showcase this app at WWDC 2008 and worked closely with Apple to have a great launch. Now in the year 2011 we have had many new versions and currently can enjoy both an iPhone version and an iPad version for $14.99 a piece.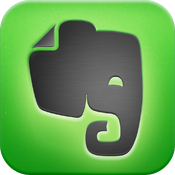 Evernote
Evernote is yet another killer classic app for the iPhone. The original release and excitement can be best described by the creators themselves: "Apple just launched the App Store for iPhone and it's got a shiny new Evernote! Our iPhone app is the best Evernote experience on a mobile phone yet; it'll let you capture image, voice and text notes and automagically zap them to your Evernote account. You can also find, browse and search your notes with full tag, attribute and keyword support. All this without having to futz around with email or the web browser. We're really psyched about this new platform for Evernote and are already planning lots of additions and enhancements. Evernote for iPhone is just scratching the surface compared to what's coming, but it's a pretty nifty scratch. Check it out and let us know what you think!" Evernote continues to have amazing updates including the most recent update to 4.x. The iPad fully supports Evernote with its customized iPad interface. Evernote is the first and perhaps best note syncing service for iOS.
eBay
The eBay developers and the App Store have had a long and healthy relationship. The original app is still available as well as one for the iPad and many other single purpose eBay apps including one for sellers. The original app continues to see some great updates including one that added push notifications. This app was amongst the many shown off at the WWDC 2008 keynote.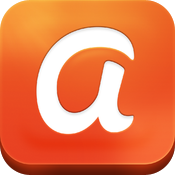 AIM
AIM was one of the top apps during the launch of the App Store and remains a very popular option to this very day. Back in 2008, push notifications were not available and the app was not quite as useful as it is today. The current app has reached version 4.x and is available for the iPad or as a free version for the iPhone. AIM is another great one for those that want to rock it like it's 2008.
Twitterrific for Twitter
It wouldn't be an App Store without a great Twitter client. In 2008 Twitterrific was available as both a free and paid app. It was not until iOS 3.0 that in-app purchases made it possible to consolidate it into a single app and now a single app that runs on the iPhone and iPad. Twitterrific remains one of the best Twitter clients for the iPhone and an App Store classic!