Coffee fiends, get your fix here
Apps For Coffee Lovers
You love coffee. You love to drink it. You're a connoisseur, you buy the best, you brew the best. You want to know more about your coffee, the history of coffee, the subtleties, how to brew it and create your favorite coffee beverages. You think about coffee even when you're not drinking it. If this sounds familiar, then this is the AppList for you.
Starbucks
After experimenting with having two separate apps, Starbucks finally unified them into a single, must-have app. This one allows you to manage your Starbucks card, pay for your purchases, track your rewards, find a store, see a menu, buy a gift, apply for a job, and more! If you're a Starbucks fan, you need to have this app. In theory you can go ahead and dump those other two; this one replaces them entirely. However, be aware that some users are complaining that their information from the mobile card app was lost in the switch, so be sure you've backed everything up first.
Coffee Order
If you're buying coffee for a crowd, this app will help you get everyone's orders right. The lingo seems to be pretty Starbucks-y, though this is not officially a Starbucks app. Still, regardless of which coffee shop you're headed to, if you're the one making the coffee run, pick up this app to keep you organized and paperless.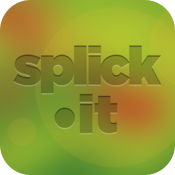 Splick-it Food Ordering
You can actually bypass the lines at your favorite coffee shop (or restaurant, as this app is not exclusively for coffee) and place your order right from this app. You can store your credit card information in the app so that you can pay before you even set foot in the shop. When you get there, you can just grab your order and go. Obviously not every coffee shop is included, but they are always adding more partners to their database.
Barista - cafe quality espresso coffee at home
You don't always want to go out for your coffee. Sometimes you just want to brew an excellent cup at home. Get step-by-step instructions on how to brew popular espresso-based drinks. You also get videos, tips, espresso glossary, timer, and a personal photo gallery. This is a well-rounded app sure to delight espresso beverage devotees everywhere!
Spro
This charming app is for the at-home barista as well. Get step-by-step instructions and diagrams about how to create 14 different espresso-based coffee drinks, such as Macchiato, Americano, Latte, Afogato, and more. Learn more about your favorite java with Spro's Espresso 101.
Affogato
Barista and Spro give you lots of options for espresso-based drinks. But some of us just enjoy plain old coffee and would like to learn about the best ways to brew it. This complete guide to brewing coffee has you covered. Yes, there are instructions for espresso and espresso-based drinks, but you will also learn how to make coffee via the following methods: vacuum brewers, percolators, electric drips, pourover makers, french press, and for espresso without the expensive machine: the moka pot.
Art of Coffee
Surely you've seen those beautiful cappuccinos with hearts and swirls and other fanciful designs embedded into the foam. Well, now you can learn how to do that yourself. Create over thirty different designs, from beginner to advanced.
Single Serve Coffee
If you like to brew your cuppa joe at home, one cup at a time, then you'll definitely want to download this free app. Whether you use K-cups, pods, a french press, or any other type of one-cup coffee machine or apparatus, you'll find a wealth of information here. From coffee-related news to reviews and forums, Single Serve Coffee is a coffee lover's mecca.
Tea
I couldn't resist throwing in this sweet little app -- every coffee lover has a friend (or another side to oneself) who is just as passionate about tea. Get ideal brewing instructions, log your favorites, keep tea notes, share with fellow tea lovers, and more.
BariStaR
If you love time management games like Diner Dash, you'll love BariStaR! Make (one of 31 different) coffee drinks for each customer, but do it correctly and quickly if you want to earn decent tips! You get an online scoreboard and Twitter/Facebook integration in this game so you can battle it out with your friends.
Percolator
Of course, this app doesn't really have a lot to do with actual coffee. It's an art/photography app inspired by coffee. You know those bubbles that naturally occur on the top of a freshly brewed cup of coffee? Yeah, this app makes your photos look like that. With coffee lingo throughout, this app is sure to charm coffee lovers and photography lovers alike.