Explore The World With Your iPhone
Apps For The Great Outdoors
Ready to embark on an adventure in the great outdoors? Let your iPhone be your guide. From hiking to surfing our AppList will make sure you head in the right direction, find the best snow and surf, show you how to make camp and track wildlife. After you have explored to your heart's content, your iPhone can even tell you how to get back home!
ParksNReviews
It is time to get unplugged and check out the world but perhaps you are new to getting out and are not quite sure where to start. Why not visit outdoor locations near home? ParksNReviews Find A Park is an app that makes it easy and fun to find a place nearby to see nature. All you need to do is enter a distance and filter what type of park for which you are looking. Explorable options range from dog parks to natural areas. For example, I am now typing this from the shade of two majestic pine trees in the forest of Flagstaff, Arizona, one mile from where I am staying. I had no idea this park existed, nor was I aware of the roughly 12 more natural areas in a 25 mile range waiting for me to explore. This app is a great resource for a quick getaway!
parkopolo
So now you have wandered out beyond work and home. Are you ready to step it up a bit? If you are in the United States, why not consider a trip to visit one of the National Parks? Parkopolo is a free app that searches the National Parks by activity, location, or topic. Let's say you want to take up fishing. Parkopolo will list the best parks for fishing. If you are interested in history, scroll through the topic selections to see historic places of interest from Civil Rights to the Revolutionary War. Each listing shows the park information along with hours, driving directions and operating hours. For the price of free - Parkopolo is great for planning a trip in the great outdoors.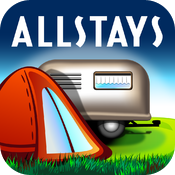 Camp & RV - Tenting to RV Parks
So now you know where you want to go and are prepared. How long are you going to stay? If you are planning a camping trip, you can find the perfect spot using AllStays Camp & RV - Tenting to RV Parks. This extremely well written app allows you to search for sites by criteria, such as tents only or location. It is one of the most comprehensive apps available, listing thousands of places to camp including National Parks, military land, public land, and county parks. Each park listing contains ample information and a link to make reservations as well as the web site, if available.
Knot Guide (100+ knots)
Now that you've picked out a spot to camp, you'd better freshen up your knot tying skills. Knot Guide is a simple to use graphic interface that has hundreds of different knots that can secure just about anything. Need to make sure your tent does not fall down? How about hang a hammock in a tree? You'll find the exact knot you need with detailed drawings and instructions for all of your outdoor knot tying needs.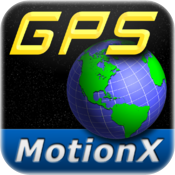 MotionX GPS
Speaking of getting away, the first rule to enjoying unknown territories is avoid getting lost. When using Motion X GPS, you can see your position on the map wherever you go. Find your way back to your starting location easily. You can cache maps for offline use and save waypoints as well. Motion X GPS is one of the best apps in the app store because of its versatility and because it actually works. Don't leave home without this app.
SAS Survival Guide
Another rule of exploring the outdoors is to be prepared. If you plan on getting away from civilization, you need to be prepared for possible emergencies. SAS Survival Guide is the ultimate survivor app. Want to know how to make a fire or find water if you are lost? SAS Survival guide can tell you all this and more. The lite version has basic essential information for light explorers. If you like to venture out into the great outdoors beyond the reach of mankind, then the paid version, with its in-depth survival information, could be a life saver and is well worth the price.
Spyglass
So you are ready for emergencies. Now you need the ultimate navigation tool for outdoor exploring. Spyglass is an incredibly useful and accurate tool kit for the outdoors. Using the camera, Spyglass overlays an impressive array of live-data tools: GPS tracker, speedometer, gyrocompass, milspec compass, sextant, inclinometer, angle calculator, rangefinder and more. Find out the incline level of the trail, height of a building, track location, find a target, email data, take photos and so much more. We loved testing out this app and highly recommend it to anyone who wants to seriously explore the outdoors.
iTrack Wildlife Lite
While you are exploring, you will likely stumble upon interesting tracks. Would you want to know which animal left them? iTrack Wildlife Lite has you covered! Using the image identification and location, you can determine what other creatures are hanging out where you are. Search by general shape, size, symmetry and more in an easy-to-use visual menu. I let my daughter use it and she was able to identify rabbit tracks. The app also includes great information on tracking in general. The lite version is limited to five species, but is great for trying out the app before you purchase.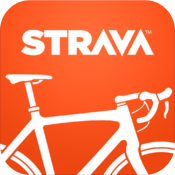 Strava Cycling
Being outdoors also means enjoying nature-based exercise. Cycling is a great way to get to places rarely seen by car. The Strava Cycling app can help you find great trails while keeping stats of your rides. Rated with a solid five stars, this app will log your distance and speed, as well as let you compare with prior runs and other riders. Like Strava Run, Strava Cycling is a free app and is very easy to use, adding a fun twist to a healthy outdoor activity!
Ski & Snow Report
Perhaps it is not cycling that is your passion but you eagerly await the first mountain snowfall. If so, you owe it to yourself to download Ski Snow Report. As the name implies, Ski Snow Report tracks the snow levels at all the ski resorts based on location. Not only does this app track the powder points, it also lets you know which resorts are open at a glance and even has downloadable run maps that you can take with you.
Launch Sites
Sure you can explore mountains and land but what about waterways? Paddling can be a zen experience that everyone should try at least once. Launch Sites is a fantastic app that displays over 17 thousand places to launch canoes, kayaks, and stand-up paddle boards. Using the location tool, it is easy to find launches close to where you are and you can share the sites via email, Facebook, or Twitter.
Surf Report
Perhaps your idea of water zen is to ride the surf. If so, you will want to download Surf Report, a fantastic app that will tell you the surfing conditions at your favorite spots. Along with providing the swell of the waves, tide and direction of the surf, this app also has surfing news and a two-day weather report. We have been using this app for over a year and love having the surf conditions right at our fingertips.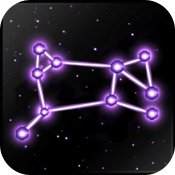 The Night Sky
Seeing the great outdoors is just amazing. But no matter where you go, nothing says outdoors more than seeing the expanse of the stars at night. If you want to know where planets are and which constellation you are looking at, you need The Night Sky app. Using GPS, this app will overlay star charts for wherever the camera is pointed. It works whether you can see stars or not and is really amazing to use. It does not require a data connection and is universal, which means you can use it on your iPad too!