Here are the first apps you'll want to download on your new iPhone 6 or iPhone 6 Plus
Fresh out of the box
Did you get a new iPhone 6 or iPhone 6 Plus? Now what? These are the first apps you should install on any new iPhone to get a taste of what the phone is capable of. Most of these apps are free, so they won't break the bank.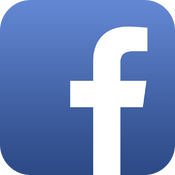 Facebook
This one's a no-brainer. If you use Facebook, download the free official app. Keep in touch with friends, family, and coworkers via photos and status updates. There are certainly other options for Facebook on the iPhone, but none of them tops this free, official version.
Twitter
Facebook's not your bag, but Twitter is? Download this app and you can access your Twitter account with a simple, free download. The official Twitter app is a must have for Twitter users. The app has a very crisp interface that is easy to use, making it a great addition to your new iPhone.
Instagram
If you like to make your photos fancy to share with others, then be sure to add Instagram to your home screen. The app allows you to easily snap a photo and apply over a dozen different filters to your photo, making it really pop. Once you find the filter you like, you can easily share your photo with the world using Twitter, Tumblr, Flickr, Posterous, and Facebook. You can also find and follow friends who use Instagram and let them know your thoughts by liking or commenting on their photos. The ease of sharing photos is why Instagram is an essential iPhone app; that fact that it's free certainly doesn't hurt.
Day One (Journal / Notes / Diary)
If you're not the type to share and the native Notes app isn't to your liking, check Day One out. Having this app on your phone is like having a journal with you at all times. This app is a fantastic way to keep track of all the memories you've made or simply a place to vent. And, hey, if you want to share with the world, you can do that, too.
IM+ Pro7
If Facebook and Twitter are not your preferred (or only) mode for keeping in touch, IM+ Pro7 is another option. In this day and age there are plenty of ways to communicate. Keep in touch with one app instead of downloading several different apps. IM+ Pro7 supports AIM, Yahoo!, Facebook, and many more messengers.
Yelp
You've gotten ahold of your friends, but where are you going to meet up? With Yelp, you can find reviews of any business in your area. Every kind of business is included, but restaurants are definitely Yelp's focus. If you like finding new places or exploring town, this is the app to have on your phone.
Fandango Movies – Times & Tickets
You've figured out what that unfamiliar song is and now you want to see a movie. Check movie times and get detailed movie information on your phone with the Fandango app. You can even buy tickets, get reviews, and see which movies are coming out soon.
GasBuddy - Find Cheap Gas Prices
While you're out and about, you'll probably need to fuel up. Get the best gas prices in your area with GasBuddy. Never overpay for gas again.
Google Translate
Do you have plans to travel anytime soon? Translate from one language to another by typing or speaking words and phrases with this amazing free app. By typing the words, you can translate between 70 different languages. So if you are lost in France and need to know where the train station is, Google Translate can speak your questions aloud in French. It also has a full screen mode making it easier for others to read. This app can turn anyone into a polyglot.
Kindle – Read Books, eBooks, Magazines, Newspapers & Textbooks
The other forms of entertainment I've mentioned above are great, but there really is no substitute for a good book. The Kindle app lets you turn your iPhone into an eBook reader. The huge selections of books available and the app's ability to sync your place among all of your iDevices and even your Kindle device make this app a winner. Check with your local library because some will let you borrow books for free with this app.
Evernote
Need to keep track of things, like movies, books, travel, games, friends, and more? Evernote provides free note taking on the iPhone that can rival any paid version. Take notes on the go, and sync them wirelessly and automatically with your other iDevices and your computer. Text, voice, and image notes are included. I really can't say enough about this free, universal app; it is always the first app I recommend to my friends. Just try it for yourself.
Plants vs. Zombies™ 2
Another way to show off your brand new iPhone is through games. Mobile gaming has come a long way in the past couple of years. A classic game that has become a favorite for many of us is Plants vs. Zombies, but now there is a sequel, Plants vs. Zombies 2. Keep the zombies that are on your lawn from entering your house with a team of defensive plants that you handpick. Place these plants strategically on your lawn to slow down those undead and eventually knock them to pieces. There are new zombies, new plants, new levels, and new mini-games to explore in this exciting sequel.