Planning a big party or other major event? These apps can help.
Plan events with your iPad
Being a successful event planner can be hard work and that's why we often hire professionals. Now, with the help of your iPad, you can do it yourself. Take control, stay organized, and avoid any last-minute disasters with these fantastic apps.
Evernote
Event planning can become a big ball of unorganized ideas real fast. Evernote is your way to stay organized. This well-known app syncs your notes in the cloud and is fully searchable, even with text in a photo. A nice touch is the voice memo feature, letting you dictate your event ideas, recording them into a note for review later on. Sharing with others and the ability to tag your notes add to the super-organizing abilities of this versatile app. When you're in brainstorm mode, Evernote will get you off on the right foot.
White & Yellow Pages
It's been a long time since a phonebook was a staple in every home. The wealth of local business listed are still vital when planning your event because many companies still don't have an online presence. White & Yellow Pages allows you to browse through all your local listings without getting newsprint on your fingers. Unlike the print version, this app is lightweight and can display your searches on a map in relation to where you are physically located. The next time you need a DJ or catering hall, tap into the power of this tried and true service.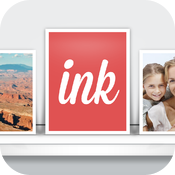 Ink Cards: Photo Greeting Cards Customized and Delivered
Ink Cards makes it super-simple to have professional invitations printed and ready to impress your guests. Go beyond email and really set the stage with templates that look great and integrate your own photos for that added personal touch. Simply select a category, add photos, and the details of your event. Choose your recipients, and you're ready to check out. Ink Cards will print and deliver the cards to your guests so that you don't have to worry about sending them off yourself.
Pro Party Planner (Event Planning with Guest List, RSVP, Seating Chart, Budget Checklist, Todo's and Schedule)
When your event is more of a collaboration than a one-person show, Pro Party Planner is your go-to app for staying organized and keeping track of assignments. This app takes organization to the extreme by letting you assign dishes, tasks, and more out to certain people. You can also set a timeline for the event down to the minute, so you always know what's up next. Guest list management also tracks thank you notes and other items that need to go out. From keeping track of your shopping list to sticking to your established budget, Pro Party Planner does it all and looks slick on your iPad while doing it.
myBanquet
The app myBanquet is another nifty app that you will want as a sidekick to Pro Party Planner with its fantastic seating layout builder and guest list organizer. Start by importing your contacts or entering a new list of guests. You can track who has sent an RSVP and who is MIA. Then begin building your table chart and setting it up to fit the room holding your shindig. Now the fun begins with assigning seats, moving people around, and seeing tables that aren't quite full. Best of all, myBanquet can email full reports of your event out so you can easily coordinate with others.
iBartender Drink & Cocktail Recipes
A guest comes up and says they want a certain drink. Do you have what it takes to make it? The iBartender Drink & Cocktail Recipes app can tell you in seconds what you need for that drink. It also lets you browse not only its database of drinks, but also drinks submitted by others. You can even add your own special concoctions in here. Have a limited bar? Just head into the Discover feature, check the items you have on hand, and iBartender gives a full list of every drink you can make.
Epicurious Recipes & Shopping List
Epicurious is an app filled with over 30,000 recipes. Your next event may call for you to become a master chef. The app also has a shopping list feature which syncs with your iPhone. This free, universal app can be a lifesaver in times of need.
WePopp - Easy planning with friends
If you aren't planning a big event, but would like to plan a get-together of some sort with your friends, then WePopp is the app you want. This app allows you to choose the kind of event you'd like to attend, such as a movie or maybe a sports event, then allows you to pick multiple dates. The app sends invites to your friends (they don't even have to have the app to reply) and they can vote on what days are good for them, making it easy for everyone to coordinate. This app saves you the headache of playing messenger among all of your buddies and makes planning as easy as pie.