A Convenient New Way To Be Notified
Apps To Rock Your Notification Center
Notification Center arrives with iOS 5. You can add any app to Notification Center by going into the Settings app. Apple turns off the Mail app by default, but we find it is worthwhile to turn that one on. You can choose to have your apps show you notifications ONLY inside Notification Center. Having a central place for all of your notifications is really quite handy. We have gathered up our favorite apps to add to your Notification Center in this AppList.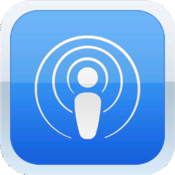 Podcaster 5
When you wake up in the morning, you'll want to see if you have any new podcasts ready to download. Podcaster watches up to 10 podcast feeds and alerts you when a new show is ready to download. Start the morning right by listening to your favorite podcasts.
BillMinder - Bill Reminder and Organizer
Before getting to entrenched in your day, you'll want to check Notification Center for any bills you need to pay. BillMinder makes sure you don't forget about that upcoming credit card bill or mortgage payment. Paying bills isn't pretty, but with Notification Center, at least your bill reminder will be elegant.
Groupon
After paying your bills, it's time to reward yourself with today's Groupon. The featured Groupon will appear in your Notification Center. Simply tap on that notification to be pulled into the app to buy the deal of the day. In no time, you'll be ready to use your Groupon.
eBay
Before heading out the door, you'll want to make sure you don't get outbid on that prized item. The eBay app provides you with up to the minute info on your eBay auctions. Whether selling or buying, this is an app you'll want to have in Notification Center.
Boxcar
Boxcar is your one stop shop for a multitude of notifications. Get notifications from Twitter, Google Buzz, RSS, Reddit, Facebook, Github and more. Boxcar is one of the most useful apps to have. Now that Notification Center has arrived, it is a must have.
Runmeter GPS Running Stopwatch
After getting caught up with Twitter, RSS, and your finances, you'll be ready to go for a run. Runmeter GPS is a fantastic app that is ready to go with Notification Center. It's been freshly updated to send notifications about the status of your run. You no longer need to be in the app, but instead you can simply glance at the lock screen during your run.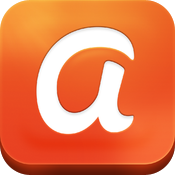 AIM
After taking a run, launch up AIM. If you are an AIM user you'll now love their notifications. Before iOS 5, getting notifications from AIM was obnoxious. Now you can carry on your AIM conversations with the elegant new notification system.
AP Mobile
Throughout the day you'll be thankful to have AP News installed. As a Notification Center enhanced app, it is simply great. You can simply swipe down to display the latest stories and then go about your business. This is an app we would recommend that you set to show no notification at all. Simply swipe down when you want to see some news and be distraction-free the rest of the day.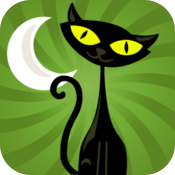 Prowl: Growl Client
Prowl brings Mac notifications to your new Notification Center. Prowl will let you know when your torrent download is done, new software is available for your Mac, or simply that a new email has arrived. This is a great addition to your Notification Center. Even when you are away from your Mac, you don't have to be.