Watch Great Videos With The Apps On This AppList
Apps For Streaming Video
It is a delight to watch on-demand video on the iPhone or iPad. However, video streaming apps are now so prevalent that users may suffer from content overload. Tastes also vary, so that not every app will fit the needs of every user. This AppList takes a birds-eye look at the video streaming category and identifies a variety of apps which help provide a complete video watching experience.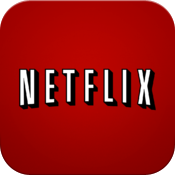 Netflix
When it comes to streaming video for the iPad, Netflix is often the first app that comes to mind. There is good reason for that. It boasts a large library of quality programming, organized for user convenience. Of course, you have to pay for that privilege, but its cost is reasonable for what you're getting. Although the Netflix company has made some questionable decisions in the past, its app is still one of the best, at least for the purposes of this AppList.
Hulu Plus
Generally speaking, you go to Netflix for movies and Hulu Plus for television. Netflix does have an extensive collection of television shows, but they're mostly from past seasons. If you want to watch the latest episodes of your favorite shows, Hulu Plus is likely the way to go, as it has agreements with most of the major networks. Note that at the time of writing, CBS is the only major network which does not distribute its content through Hulu in the United States.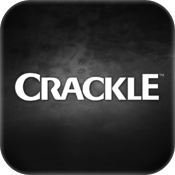 Crackle - Movies & TV
Crackle is an excellent free alternative to Netflix and Hulu Plus, although it lacks their selection and quality. You also have to deal with ads. But for the cost of nothing, it has some great titles and will provide hours of entertainment.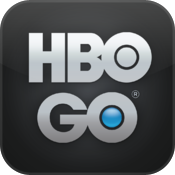 HBO GO
If you have an HBO subscription with your cable provider, then you probably want a way to watch all of your favorite HBO programming while you're away from the TV, right? Well now you can, with the HBO Go app! With your subscription on a supported cable provider, you can access unlimited access to your favorite original series from HBO, as well as their uncut movies, sports, comedy, and more. Add things to you watch list and remember to watch them later! It's all free and a part of your HBO subscription, so definitely get your money's worth.
Showtime Anytime
What if you are more of a Showtime person than HBO? No problem! Showtime also provides their own app that is free to use, as long as you are a customer of Verizon FiOS or AT&T U-Verse. If you are a lucky subscriber to those companies and have a Showtime subscription, you can get unlimited access to your favorite Showtime original series, such as Dexter and Californication, their uncut movies and more. Your playback is also synced so that you can pick up where you left off on another iPad or even iPhone! This app is great to help you keep on top of your favorite shows on Showtime, so make sure to get it if you have Verizon or AT&T. Hopefully more providers are added soon.
iTunes Movie Trailers
Instead of movies and television programming, some may prefer to watch movie trailers. Apple's own iTunes Movie Trailers is the app for that. Like most things that Apple produces, the design is simple and elegant, yet the quality is high. The app almost makes it more engrossing to watch a string of HD trailers than a show or movie.
VEVO
Like movie trailers, music videos are a natural fit for mobile video streaming. Vevo delivers an excellent experience for this purpose. It has a library of more than 45,000 videos, covering over 11,000 artists. In addition to music videos, it also has live performances and some exclusive coverage.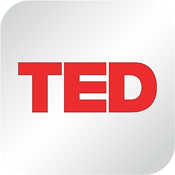 TED
If you're looking for something educational, TED is the app for you. The idea of TED is to share "ideas worth spreading," through talks by some of the foremost experts in their fields. The talks are limited to 18 minutes in length, so that listeners can be challenged and inspired without a hefty time commitment.
Crunchyroll - Watch Anime & Drama Now!
A personal favorite of mine is the Crunchyroll app, which specializes in anime and Asian dramas. Although Crunchyroll once hosted a lot of illegal content, it has now secured legal distribution agreements with companies and is committed to removing all copyright infringing content from its site. Crunchyroll does charge for a premium membership, but offers a lot of content for free, including almost up-to-date episodes for popular anime, such as Naruto Shippuden and Bleach (without a premium membership, you watch episodes a week behind schedule). More importantly to anime purists, most of the content is in its original language, with subtitles and not dubs.
Vimeo
The Vimeo app allows you to upload, edit, manage, and watch your videos straight from your iPhone. It's similar to the once native YouTube app, but lacks the library YouTube has. However, many of its videos are of much higher quality. Some of the videos look absolutely stunning on the iPhone's Retina screen. The app has gotten some poor reviews in the App Store for crash issues, although I only experienced minor problems myself. The app does need some work, but is a great alternative to YouTube if you're looking for one.