Top
AppAdvice
News
&
Apps
Of
The
Past
Week
May 29, 2011
With now just a bit more than a week to go before this year's WWDC, rumors continued to spin about iOS 5, iCloud, and the possibility of a new iPhone this week. Meanwhile, Google made some interesting moves. These and other stories made news in the week that was:
WWDC – Latest On What To Expect
Latest WWDC Roundup: "iPhone 4S," iOS 5
With Apple's Worldwide Developer Conference just over one week away, rumors about what to expect keep flying. Recent attention has focused on the possibility Apple will reveal an iPhone 4S.  However, this remains unlikely, according to
TechCrunch
. As recently as
yesterday
, we reported UK journalists were being invited for the WWDC event, which starts June 6 in San Francisco. This suggested Apple would unveil a new iPhone, news that goes against long-standing rumors WWDC would focus only on new software. According to
TechCrunch
, we should maintain that assumption.
Why The iPhone 4S/5 Will Arrive Next Month...
The weeks before Apple's annual WWDC are always ripe with speculation and this year is no exception. So while we wait for Apple's next big thing (iCloud, OS X Lion), we thought we'd throw you this bone: one enterprising analyst believes the next iPhone is arriving next month, just like usual. Here is why his reasoning is quite sound. According to
Seeking Alpha
's Andy Zaky, Apple's own financials confirm it will offer the iPhone 4S/5
next month
and not at the company's annual music event in September as most believe.
Don't Expect Apple-Developed Maps In iOS 5
Apple will continue to use Google Maps in iOS 5, according to a recent report. The news comes from
9to5Google
, who have been given the information by "sources." According to the website: Now, sources have told 
9to5Google
that although Apple is working to improve the iOS Maps application, iOS 5 will 
not
bring an Apple developed maps service and Google Maps is still in. Despite this, it would appear that Apple is planning on launching its own mapping software at some point in the future. In 2009 and 2010, Apple acquired 
Placebase
and 
Poly9
- two mapping companies.
Five Things You Must Know About Apple's Cloud Music Service
On June 6, Apple is expected to announce its next "game-changing" product, tentatively called iCloud. This will be the company's long-rumored cloud music service. With it, Apple could very well change the music industry (again) like it did when the first iPod arrived one decade ago. So, what should we expect? Here are five thoughts largely based on rumors and off-the-record statements from industry leaders.
What Will iOS 5 Look Like?
Although little is known about iOS 5 besides that it is coming, this hasn't stopped some from guessing.
Jan-Michael Cart
has posted an amazing iOS 5 concept video on YouTube, which was first uncovered by
MacStories
. Cart's idea uses an OS X Lion-style dashboard. Cart's approach is to use an iOS Dashboard in place of the current Spotlight page. In doing so, a user can add widgets to this screen, such as ones for Twitter or Facebook. Thereafter, dashboards are available on the left, while the traditional apps are on the right.
Google Beats Apple
Google Officially Announces Google Wallet - Sets The Standard For Apple?
Google has just
officially announced
its upcoming
Google Wallet service
, which will allow Android fans to pay for goods using an NFC capable smart phone. Importantly, among the service's
many partners
is MasterCard, and Google has noted that Google Wallet is compatible with
MasterCard PayPass points
- which are already established in many retailers across the country. Furthermore, Google has announced another service -
Google Offers
- which will reportedly deliver an "offer of the day" to users' inbox, which can be claimed using your NFC capable smart phone.
Confirmed: Google's NFC Payments Service Launching This Summer, But What About Apple?
According to a leaked internal memo (from The Container Store), Google is planning on announcing its mobile payments service - "Google Wallet" - tomorrow. But, what does this mean for Apple? The news comes from
This is my next
, in an article that hit the Web last night. As you can see in the above image, one Google Wallet partner has confirmed the service's launch in an internal memo. While many of us initially expected an NFC capable iPhone 5 to launch later this year, a variety of recent reports have indicated that Apple is instead planning on debuting the technology in its
sixth
generation iPhone. Apparently, this is due to a "
lack of a clear standard across the industry
."
Other Tech News
Amazon Opens Own Mac Download Store, Offers Titles Apple Does Not
Amazon today launched its 
Mac Download Store
. Beginning today, 250 popular Mac titles, including many missing from the Mac App Store, are available for download from the online retailer. Plus to get your business, Amazon is offering a special limited-time offer. On its first day, the Mac Download Store includes some big titles not yet available through Apple's own Mac App Store. This includes Microsoft's Office Mac 2011 and Intuit's Quickbooks. Adobe is also onboard offering some of its popular Mac titles too.
Google Updates Graphics On Mobile Site, Now Access Other Services Easily
Google is
in the process
of rolling out a graphical update to its mobile website for iOS. As you can see in the above screenshot, the automatic update allows users to quickly access Google's other services when using Google Search. The change was first noticed by
iSpazio
earlier today, and - as of this moment - the automatic update hasn't hit my handset. As outlined by the Italian blog, major changes include a navigation bar that runs along the top of the screen in Google Search, allowing users to access Google Images, Google Places and Google News, along with a variety of other services via a drop-down menu.
It's Official: Twitter Acquires TweetDeck - But What About The Apps?
In a blog post that
hit the Web moments ago
, Twitter has officially confirmed its acquisition of TweetDeck. The news comes following several months of
expectation
and
trepidation
, during which Twitter engaged in a "bidding war" against UberMedia (owner of
Echofon
) for TweetDeck. However, this war is now over - as confirmed by both Twitter and TweetDeck (on their respective blogs), the acquisition took place yesterday. As posted on Twitter's
official blog
:
In early 2008, a London-based programmer named Iain Dodsworth began thinking about how to organize everything happening on Twitter. His answer was TweetDeck, a groundbreaking dashboard for monitoring what people are saying in real-time. Today, we're pleased to announce that the TweetDeck team has joined Twitter.
And, as
confirmed
by TweetDeck:
I am extremely happy and proud to let you know that TweetDeck has been acquired by Twitter. We completed the deal on Tuesday and are now in the process of "joining the flock".
Has Apple Approved 500,000 iOS Apps In 34 Months?
According to a variety of reports, Apple has recently approved the App Store's 500,000th iOS application, meaning that the company has approved half a million apps in just 34 months. While the figures haven't yet been confirmed by Apple,
Chomp
,
148Apps.biz
and
Chillingo
have posted a sizeable infographic (below) t0 the
500,000 Apps Facebook page
, outlining the statistics behind the milestone.
Apple Stamps Out 17-Year Old Entrepreneur
A 17 year-old entrepreneur who first made news in
November for offering white iPhone 4 parts
via his website has now officially met Apple's wrath. Queens, New York native, Fei Lam and his parents are being sued by the technology giant, according to news first reported by
MacRumors
. Frustrated that Apple hadn't released the now-available white iPhone 4, Lam created
whiteiphone4now.com
to make a few bucks. Using a contact he knew at Apple supplier Foxconn, Lam began buying spare parts. He then made them available as iPhone conversion kits.
The iPad 3: Brighter Screens, Reduced Power Consumption
The iPad 3 may adopt Samsung's AMOLED display technology, according to a report in
The Korean Herald
. This assessment came following a recent visit by Apple COO Tim Cook to South Korea. According to a source speaking on condition of anonymity:
"Apple wants to tap into Samsung's AMOLED technology for an upgraded version of the iPad 2, considered as many by the iPad 3 that is likely to be launched toward the end of this year."
Super AMOLED displays tout brighter screens, less sunlight reflection, and reduced power consumption.
As The App Store Grows Ever Larger, Developers Must Strive To Stay Transparent
The App Store, birthed with and backed by unwavering ambition, is perhaps the richest, most thriving environment in the entire consumer technology industry. Comprised of tens of thousands of developers and nearly 400,000 apps, Apple's old, retired slogan is truer now than ever before: Whatever you can think of,
there

is

an app for that
. And usually, there's more than one. Much of what we at AppAdvice strive to bring our readership is a sort of giant app filter to separate the good from the bad (and the great from the good). Doing so is sometimes easy and sometimes difficult, but we all address our examinations with distinct, explicit criteria. For me, perhaps the single most important criterion is developer openness.
Amazon: Android's Only Hope For Relevance, Apple's Only Competition
If you'd asked me six months ago about Amazon's self-branded impact on the oncoming tablet wars, I'd have painted you a picture of pure triviality. Since then, between the launch of Amazon's controversial
Android app store
and CEO Jeff Bezos'
non-confirmation confirmation
, it's a near certainty that the retail giant will ship an LCD-based entertainment tablet later this year. Our man Bryan summed up the expected "facts" pretty well last week: On May 3, DigiTimes reported Amazon would reveal an unnamed device later this year, which would include a full color LCD screen and fringe field switching technology. They stated Taiwan-based notebook maker Quanta Computer had already received OEM orders from Amazon for the project... Amazon's tablet will likely be Android-based considering the company's recent introduction of its Android Appstore. This means the tablet would naturally have to ability to use apps. Further rumors suggest a seven-inch screen (bah!) in an assembly constructed (and possibly co-branded) by the Samsung Group. And don't expect E-ink on this particular device, nor any fancy, dual-mode display technology (i.e.
Mirasol
or
Pixel Qi
) -- Anything other than a traditional wide-angled panel would drive up costs and prompt launching the product beyond its desired MSRP "sweet-spot" of $250 to $350. (Amazon's also made it pretty clear that the EPD-sporting Kindle will remain its flagship, dedicated e-reader.) I imagine something along the physical lines of a customized, under-spec'd Galaxy Tab will be the ultimate shape of Amazon's new toy. In other words, the tablet's going to look basically like every other Android slate already out there.
App News
Hound: A New Voice Search App, From The Creators Of SoundHound
SoundHound, Inc. has just released a brand new iPhone app -
Hound
- which allows users to easily search for a song, artist or band by simply talking to their handset. Currently, the application is available to download for free, for the iPhone and iPod touch.
Hound
, which is developed by the makers of
SoundHound
(an awesome
Shazam
alternative), promises to offer "the fastest and most delightful way" to search for music. In order to use the app, all users have to do is download and launch
Hound
, and speak the name of an artist or band, or the name of a track. After a few moments,
Hound
will recognize the words you have spoken and display a list of results.
Echofon Maker Releases Photo-Only Twitter Client For iPhone
The folks behind the popular Twitter app for Mac and iOS devices,
Echofon
, have just released a new iPhone/iPod touch app for the App Store.
Photofon
strips away the content of everyone you follow on Twitter to only show tweets that include photos. Created by
naan studios, inc
., Photofon has one simple purpose: it displays tweets containing photos from your social networking friends. Included are tweets with photos shared on Instagram, img.ly, Twitpic, Flickr or yfrog.
Rosetta Stone Heading To iPad For First Time
Rosetta Stone
is coming to the iPad. The leading provider of technology-based language-learning solutions is set to unveil its TOTALe Companion HD app at a June 2
nd
event in New York City. It will be the company's first iPad app. Already available as an
iPhone/iPod touch
app, TOTALe Companion is Rosetta Stone's innovative, comprehensive language-learning solution. It teaches others a different language using a combination of lessons to online sessions with native speaking tutors.
Top AppAdvice News & Apps Of The Past Week
is published each Sunday, and is a wrap-up of some of the stories we felt were interesting during the last week.
Mentioned apps
Free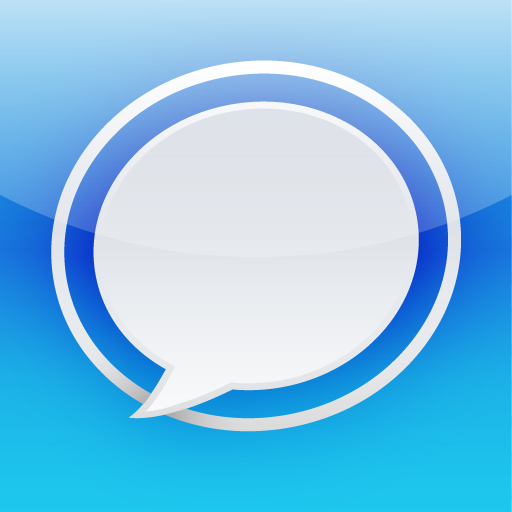 Echofon for Twitter
naan studio, Inc.
Free
Photofon
naan studio, Inc.
$6.99
SoundHound ?
SoundHound, Inc.
Free
Hound
SoundHound, Inc.
Free
Twitter
Twitter, Inc.
Free
TweetDeck
TweetDeck, Inc
Related articles