Let your iPhone and iPad help your budget.
Budgeting apps
Keeping a budget can be a hard thing for many people. Whether it is impulse, forgetfulness, or a myriad of other things, it is easy to get off track with your budget. The iPhone and iPad are here to help. We compare our favorite apps in this AppGuide.
Essential Apps
Mint: Money Manager, Budget & Personal Finance
Mint is an iPhone app that allows you to keep a budget with minimal effort. The service analyzes your bank accounts to see what you have been spending money on. The service works pretty well. To use it effectively, you will want to set up your budget realistically and check into the app throughout the week to see how you are doing. Mint is an essential budgeting app for the iPhone.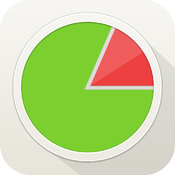 Pocket Expense Personal Finance – Account Tracker, Budget Planner & Bills
Pocket Expense Personal Finance is the app you want if you want to stay on top of your finances. You can view multiple accounts, manage multiple budget, and track your bills all in this one app. The budget tracking feature is made to help you save money over time instead of accruing debt, which I'm sure is something we all can appreciate. Aside from the obvious features, this app runs smoothly and is easy on the eyes with all of the lively, colorful icons.
MoneyWiz 2 - Personal Finance
MoneyWiz 2 is a budget app that is packed with so much more. You can also access your online banking accounts and see your bills within MoneyWiz 2 as well. If you have issues with remembering to pay your bills on time, you'll love this app. You can set up reminders and forecasts for your bills. MoneyWiz 2 is everything you need it to be with reports that'll show you what you are spending versus what you are earning, a dashboard that you can fill up with widgets, the ability to sync between multiple devices, and the security you need for such important data. The app is priced fairly for what you can get, but there are additional services that you can get with an in-app subscription fee.
Daily Budget Original - The Fastest Way to Save Money, Guaranteed!
Daily Budget Original takes a different approach to budgeting. When you first open the app, it asks you what your monthly income is, then it'll tell you how much you have to spend a day based on that alone. After that fun share, it'll ask you what your expenses are. As you enter them, your daily amount to spend will lower until you are finished entering your expenses. From there, the app will ask you how much you want to save in percentage form, and of course, that bit will be taken away from your daily spending, but it's all for a better future, isn't it? Every time you open the app now you'll be able to add an extra income or input an expense that takes away from your daily balance. One thing that makes this app special is the ability to set up a "Big Spendings" plan by entering the dollar amount and date you'd like to purchase the item. The app will then tell you how much money you'd need to save per day to get that item on time. There are a ton of in-app upgrades available, but for only $4.99 you can upgrade to PRO, which is well worth it.
Notable Apps
MoneyBook - finance with flair
MoneyBook - finance with flair is both beautiful and powerful. There are beautiful animations that show you how you are doing financially. For each transaction you can include a little note about it. Entering your transactions is both fun and easy. The graphics and interface gets you exited about making that newest entry. MoneyBook is a great app that for many people could replace the need of the more powerful, more expensive apps.
WellSpent Free -Simple and Sleek Budgeting App That Helps You Stick To Your Budgets
WellSpent Free is the app you want if you want to differentiate your money with separate budgets for different categories. For instance, you can set up a budget of $500 a month towards groceries and a budget of $200 a month for gas. Whenever you run to the grocery store, you just click on your groceries budget and enter how much you spent and WellSpent will let you know how much money you have left in your groceries budget. The same goes for the gas budget or whatever budgets you have entered into the app. Your budgets are also color-coded and you can see a ring around your budget deplete as you use it, which is great for the visual people out there.
HomeBudget with Sync
HomeBudget with Sync is the final essential app. This iPad and iPhone app makes tracking a budget within a family simple and easy. You can set up recurring bills, attach photos of receipts, get bill reminders, categorize your budget, and set up multiple accounts such as cash, credit, savings, and checking. You can sync your budget over 3G or Wi-Fi. This functionality lets you and your family share and utilize the same information. There are tons of other features rounding out this great app.
MoneyWell for iPad
If you are familiar with the Mac software, MoneyWell, then you'll need no introductions to MoneyWell for iPad, a great mobile version of the popular software. Manage your finances by first reviewing any and all activities in your accounts, then enter in your paycheck and fill your buckets, spend within your budget, and get an overview of your spending and income from within the last 12 months. You can also view charts that are neatly arranged to help you see what your budget looks like.
Decent Apps
Mvelopes - Personal Finance & Envelope Budgeting
Mvelopes takes the old, handy method of the envelope system and packs it neatly into an app so that you aren't having to deal with actual envelopes. The app is crisp and clean and takes the time to walk you through set-up in four easy steps, but can be somewhat confusing initially. There are in-app upgrades available that can get pricey, but when following through with the budget you allow yourself in each envelope, it can be well worth it.