Buying a new or used car? These apps can help.
Best Car Buying Apps
Buying a car can be tough and expensive, whether it be a new or used car. At AppAdvice, we feel your pain and we thought you would like an AppGuide to show you some apps to help buy your future car. As a bonus, all the apps featured in this AppGuide are free, so you don't need to break into your car fund to find yourself a car!
Essential Apps
eBay Motors
eBay really has done a great job with this app. It makes finding a new car easy for anyone. You can filter your search by year, make, model or a keyword search, but the coolest thing is that you can take a photo of any car you see and eBay will search it for you! Which is pretty snazzy. Other than all the cool stuff, you get a great interface, push notifications, and the massive range of cars people on eBay have to offer.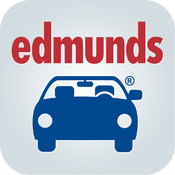 Edmunds Car Reviews & Pricing
With the Edmunds app, you can research the cars you are looking to purchase. On top of that, you can see if dealers around you have a certain model of the car you desire. It shows you the trade-in, private party sale, and dealer retail cost. Edmunds has a wonderful interface where you can view specifications, photos, and reviews of a particular car. If you are looking to buy a car, eBay and Edmunds definitely have you covered.
CarChecker
CarChecker is a must have when buying a used car. It provides you with a checklist containing signs of bad wear and tear, bad ownership, and ensures you don't buy a lemon. The application looks quite nice, although jumping through lists could be smoother. After you have ticked all the criteria, CarChecker will give your car a score.
Notable Apps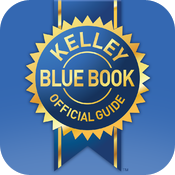 KBB.com
KBB has a nice app here, you can view particular makes and models of cars manufactured in a certain year and view the value of them so you know if you're being ripped off or not. You can also find your local dealership, get directions, and view both consumer reviews and expert video reviews.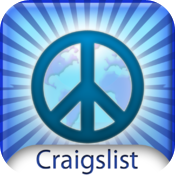 Craigs'list
Craigslist is really good for finding used cars, so we have a Craigslist app here. It has a great interface, with location based filtering. There are paid versions of this app with bigger and better features, but as we want to keep the apps on this list free, Craigs·list is a great option.
AAA Auto Buying Tools
The AAA app allows you to search cars by make/model, price, and what style of car you want. You can also select options like adding extra features and paint so you can view the MSRP of the car you are specifically looking to buy. The AAA also added TrueCar™ technology, which allows you to view the average price of what the car really sells for; this can be useful to get the price down a little. Another added bonus is you can search via VIN numbers so you don't have to fiddle with all the options. But be warned, AAA Auto Buying Tools is only good for buying new cars from a dealer.
Decent Apps
Cars.com
Cars.com comes with a simple interface and a few nice features such as the integrated loan calculator. You can set favorites, see reviews, and find dealers near you. The only reason that this app isn't in a higher tier is that I have had a few crashes. Without the bugs, this app would be great.