The Best Apps For Discovering New Drinks!
Best Drink Making And Bar Tending Apps
Whether it's a birthday, sports event, holiday, or even a wedding, a great way to celebrate is by having a few drinks. But what drinks? Do you want cocktails, spirits, or just a cold beer? These apps can help you create some amazing drinks. However, please be sure to enjoy responsibly!
Essential Apps
Speakeasy Cocktails: Learn from the Modern Mixologists
Speakeasy Cocktails is one of the most beautiful apps in this AppGuide. This app is basically an ebook available not only on the iPhone, but also on the iPad. Over an hour of video tutorials, 200 recipes, and dozens of photos are included in this interactive guide. This is a must-have for anyone that wants to learn the art of mixology.
Mixologist™ Drink & Cocktail Recipes
If you have ever wanted to be one of those entertaining and knowledgeable bartenders, then Mixologist is your perfect companion. You get a library of over 7000 drinks and an amazing guide to bar tending. Mixologist includes terminology, tools you should have for the job, and some tricks so you can look like the pros from beginning to end.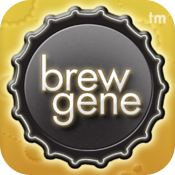 BrewGene
Perhaps you aren't a fan of mixed drinks? No worries. BrewGene is the essential app for the beer enthusiasts out there. This app allows you to rate and track the beers you've had, provides recommendations, and has a "beer finder" feature, allowing you to find places that serve hard to find beer.
Notable Apps
See My Drink
SeeMyDrink is a social networking app for your average social drinker. You can upload photos of your drinks and add a recipe, or browse the recipes inside the app. You can comment on others' drinks and share drinks via email, Facebook, or Twitter. With SeeMyDrink, you can view trends within drinks, read other users' notes, and see what your friends have been tasting lately.
Top Shelf Drinks
Top Shelf is a great application to browse through drinks. It has a very "Apple" like feel, which can be a hit or miss. You can choose your favorite drinks and even back up to your Mac or PC. The app works and feels great to browse through, but it hasn't been optimized for the iPhone 5. It also hasn't been updated in almost two years.
Cocktail Flow
Cocktail flow is a beautiful cocktail app on the App Store. It contains features like the Cabinet, where you tell the app what you have and it will tell you what sort of cocktail you can put together. You can choose from six beautiful themes and a whole range of drinks you can shake up with instructions. Unfortunately, this beautiful app hasn't been formatted to fit the iPhone 5 screen and seems to lack a few of the basic drink recipes.
Drinks and Cocktails
Let's face it. A good amount of these cocktail apps can be quite overwhelming with their massive databases of thousands of drinks. Some of the instructions on recipes don't even make sense. Drinks and Cocktails prides itself on simplicity. With that being said, it is not for everyone. Some would complain that it is too simple. Thankfully the app's interface isn't cluttered or tacky-colored. It is quite appealing to the eyes and the developer has also handpicks and edits each recipe so you aren't confused or taken back with the bartender jargon. It's a great app and best of all, it's free.
Liquor Cabinet - Cocktails & Drinks
Liquor Cabinet is a nifty and fun app. Not only does this app give you a list of drinks you can prepare based on what items you have on hand, it will also create a list of items that you need to restock your home bar or pantry with. It isn't as fancy, nor does it do what most of the other apps in this AppGuide do, but it is definitely notable.
BarNotes – social cocktail and drink recipes
If you're looking to make friends with other cocktail enthusiasts or would like to find a superb mixologist in your area, BarNotes is the app to download. Upload your drinks in the app to share with others specifically making note of details such as the ingredients in it, the story behind it, where you are, or who made it for you. This app is the ideal app to find eclectic drinks. The user interface isn't clunky at all and it's a great social app.
Martha Stewart Makes Cocktails for iPhone/iPod Touch
Martha Stewart Makes Cocktails is another eye-catching app that offers some interesting recipes. The app comes with six cocktail bundles and a section for accompanying bar snacks. You can create personalized shopping lists with this app. There are even how-to videos, a unit converter, sharing options, and even a place to input your own notes. This is a great app, but needs to update with more recipes.
The Photo Cookbook – Cocktails
Another incredible and catchy drink recipes app is The Photo Cookbook - Cocktails. At the start of each recipe is a crisp, high-quality picture of all ingredients needed to make the drink. The photos don't stop there. For each step in a recipe is another stunning photo that shows the step being performed. The app comes readied with 100 recipes spread across four chapters, a search function by ingredient or recipe, a place to put in your own notes for certain recipes, and many more features. Some would argue that it is a bit pricey, but if you're a visual kind of person, this may be the perfect recipes app for you.
Decent Apps
Drinkology
Drinkology is an okay way to find new drinks. With over 8000 drinks and the ability to randomly select a drink, you are covered for variety. The app overall is good, but the interface is a different story. There are pictures behind the menus which make the recipes difficult to read.
8,500+ Drink & Cocktail Recipes Free
8500+ Drink & Cocktail Recipes Free is a decent app that comes with a massive library of drinks. But 8500+ Drink & Cocktail Recipes Free has a rather clunky interface with massive buttons and a rather unappealing color scheme. The push notifications are quite annoying as well. If you can get past those issues, then this app can be good.
Mr Bartender - Mixed Drink, Bartending & Cocktail Recipes
Mr. Bartender is another app that includes over 8000 drink recipes and images. There really isn't anything special about this app that sets it apart from the rest and the interface isn't spectacular. There is a feature where you can input what ingredients that you have on hand and the app will produce a results list consisting of drinks you can create with said ingredients. That's about it for this app.