Google Docs In Your Pocket
Google Docs Managers
The Internet's biggest name didn't get that way without offering tons of features that make the web work for you. Google Documents is a great way to store and share all your important documents online. But, just how accessible are they on your iDevices? Sure, you could just go to GoogleDocs through Safari and at least read what you've got stored there. But how about some apps that take it to the next level? In this AppGuide you'll discover which apps make the most out of GoogleDocs by managing them for your mobile needs.
Essential Apps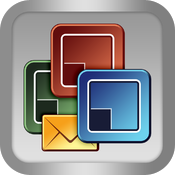 Documents To Go® Premium - Office Suite
--A quick note about each of these three essential apps: These are all very close in what they offer and find themselves listed as "essential" apps because of their ability to edit and format any GoogleDoc right from your iDevice. They are also listed from most expensive to least expensive-- Documents To Go Premium Office Suite is the priciest app of the bunch, but for what it does, it's worth it. You're not just getting a GoogleDocs reader but an entire office suite that is capable of producing and editing almost any document, spreadsheet, or powerpoint. As with any office app, there's a learning curve to set it up to take advantage of all its features. But it's definitely worth the little effort involved. Documents to Go Premium Office Suite is "sweet" when it comes to syncing and editing your GoogleDocs.
Quickoffice Pro HD – edit office documents & view PDF files
For just a little less than Documents To Go, this app has all the same bells and whistles. Superb GoogleDocs integration, not to mention good MobileMe integration, easy user interface, and minimal setup is required. Quickoffice also has a native iPhone app that allows the same downloading, editing and creating as the iPad version.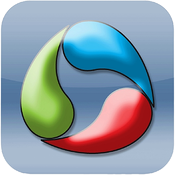 Office² HD
Again,this third essential app is even less expensive than its two counterparts above and offers most of the same features. Office2 allows for quick access to Google Documents, editing and creating, as well as allowing the user to save files as Word documents. This app's internal word processor has great character formatting options including bold, italic, underlined, etc. It also offers paragraph formatting that gives the user total control of indenting, bullets and numbering. If you're not sure you need a whole Office Suite, then save the 4 bucks and go with this great Google Docs Integration App.
Notable Apps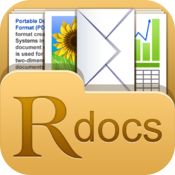 ReaddleDocs (documents/attachments viewer and file manager)
If editing your GoogleDocs from your iPhone isn't the most important feature you're looking for in a GoogleDoc Integration App, then ReaddleDocs is one of the best, easiest apps to use for all your other syncing needs. Just like th "Essential" apps, Rdocs gives the user the ability to save GoogleDocs right on your iPhone locally for offline viewing. Like most of the other "Notable" apps in this category, Rdocs also allows emailing your files to yourself or others to share, or copying and pasting from email to your device's word processor for editing.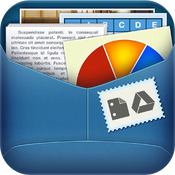 GoDocs for Google Docs™, Google Drive™
Another notable app that does everything but allow editing of GoogleDocs. In many ways, it's the easiest to sync with your online GoogleDocs account. You'll also be able to view and enjoy almost any other common video, music, or photo file you've stored on your GoogleDocs home. GoDocs is also one of the best looking apps that makes viewing PDFs, Documents, and Photos a beautifully graphic experience.
gogoDocs Google Docs™ Reader
Not quite as powerful as some other apps, this one is still a great GoogleDocs viewer. gogoDocs works in both portrait and landscape view, handles large PDF files with ease, and also allows users to access multimedia files such as mp4, mov, MPEG-4, and offers stereo sound for audio file listening. Automatic bookmarking, document filtering, and document sharing also make this a great value at just $2.99 or $4.99 for the iPad version.
Files²
Great app for the price if you're looking for a fast way to access your GoogleDocs in a simple UI. Files2 is the best value in this category for its clean graphics, easy setup, and usability. If you've just got .99 to spend, Files2 is the best GoogleDoc reader for that price. Allows transferring to and from MobileMe as well as veiwing documents, spreadsheets, photos, and videos. Also supports audio files.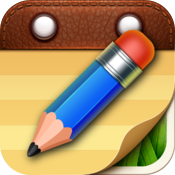 NoteMaster (notes with images and lists)
I really like this note taking app because of the concept alone. Why just take notes that stay on your iPhone? How about uploading your notes to GoogleDocs for viewing across multiple computers or devices? NoteMaster does just that. Another cool feature is the ability to attach photos to your notes right from your iPhone's saved images! This is the perfect app for estimators, designers, or photographers looking for a way to attach a visual to their notes and then upload them to Google Docs for safe keeping.
gDocuments
gDocuments is a nice way to use Google Docs on your iDevice. The app emulates a file system full of all of your stored documents and allows you to create new folders and documents along with starring and hiding files and folders. Best of all, you can open in documents in other apps, which really promotes this over the web version of Google Docs. Unfortunately, there is no offline mode so be sure to have a connection when creating and editing documents on the go. Overall, while gDocuments is not a revolutionary app, it is a decent choice for editing Google Docs documents on your iDevice.
GoodReader for iPad
This iPad app also has an iPhone version and is appropriately named, "Good Reader". It's a decent GoogleDocs integration app, and its claim to fame is the ability to view files in excess of 1GB quickly and without crashes! In my experience with this app however, the quickly part?...uhm, not so much. But what do you expect? It's "Good" Reader, not "Great" Reader.
Air Sharing for iPad
This is really a powerhouse app that does just about everything you want a file sharing, syncing monster to do... except edit files locally. GoogleDocs may not be Air Sharing's main purpose, it still does an outstanding job of integrating your GoogleDocs. Though it doesn't edit them, Air Sharing HD will allow you to email or print the document from your iPad.
Memeo Connect Reader
A very simple, very effective reader for GoogleDocs. Memeo Connect Reader was one of the first GoogleDocs managers built for the iPad. And with its new update, you can now import Google Documents to Pages, Keynote, and Numbers. By the way, you can't beat the price!
Decent Apps
Google Apps: The Missing Manual
I'm not trying to trick you with this one! I know it's not an actual GoogleDocs Integration App, but it does provide you with some pretty good "jargonless" instructions and tips to maximize your GoogleDocs management. If you're new to GoogleDocs or even an experienced "GoogleDocspert", you will learn something that could save you some time and effort in your attempt to integrate GoogleDocs into your iDevice Life!