These apps help you print from your iPad when you don't have an AirPrint printer.
Printer Apps
If you have a printer that is not AirPrint friendly, getting a file to print from your iPad can be a hassle. There are many apps to help you with this task. This AppGuide will give you the best apps to print various files from your non-AirPrint printer.
Essential Apps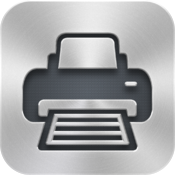 Printer Pro
Printer Pro is a fantastic app dedicated to printing. To put it simply, the app is something that would be put in the "Open In" Menu of many apps. Once installed, you can simply grab an app that has this feature and open a compatible file into Printer Pro. After that is done, you can print the file to one of the many supported printers. You can try the lite version to see if yours is compatible. The printer will have to be connected to your Mac or PC. Your computer will need to have the software installed too. Printer Pro also has the ability to print files from Dropbox, MobileMe, Google Docs and the photo gallery. There is an iPhone version as well. If you do not have an AirPlay compatible printer, then Printer Pro may be your best option for printing from your iOS device.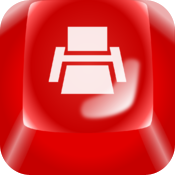 Print n Share
Print n Share is a slightly more advanced option for those looking for a printing app. To start with, Print n Share can print to most WiFi enabled printers as well as those connected to a Mac or PC using the Print n Share software. What's really cool is the app's ability to print over 3G. That way you can type a document on the road and have a printout waiting for you when you get home. The app also has the ability for files in other apps to be opened in it for printing as well as Dropbox and iDisk support. Print n Share also has other functions that can be activated via in app purchases such as printing a calendar. The app has many more features that would would need an entire review to cover. Print n Share is a fantastic option for those who want to print from their iDevice with some useful advanced features.
Notable Apps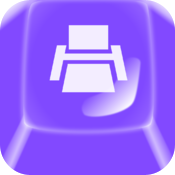 Print (Print to ALL Printers)
Print is a great app for printing without an AirPrint printer. It has the capability to print to a WiFi printer. With software, you can print to Bluetooth and USB printers as well as over 3G. It inserts itself into the "Open In" menu and can even print address labels, photos and contacts. Print is another great option.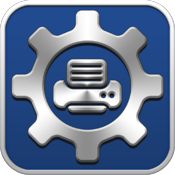 Print Utility
Print Utility is a very simple app when it comes to printing. After installing the desktop software you can use the "Open In" feature to import files from other apps for printing. You can also print files from Dropbox, iDisk and the photo gallery from within the app itself. If you want a simple app for printing a wide variety of file types, then Print Utility may be the app that you are looking for. It is now a universal app, so you can use it with your iPhone or iPod touch as well.
Print Sharing
Print Sharing is quite a capable app. You can print to some WiFi printers, printers connected to a Mac, and even through CUPS. However, its main strength is all of the modifications that you can make to a document before printing. These options include watermarks, tray, page owner, and size. Unfortunately, there have been reports of this app having poor support for WiFi printers, although it supported mine. Overall, if your printer is supported by this app, then it is a great option for printing from your iDevice.
Print Agent PRO for iPad
Print Agent PRO for iPhone Print Agent Pro is very much like many of the other apps listed here in terms of features. You can print files from other apps as well as from Dropbox and iDisk. You can print to printers connected to a Mac or PC using software. You can't print to WiFi printers that are not AirPrint compatible. Printer Agent Pro is a good app for those who do not have a WiFi printer. It is reliable and gets the job done well. If you want to test printing function, try the free version (linked below).
Decent Apps
PrinterShare Premium - Phone Print
PrinterShare Premium probably has the simplest interface out of the apps listed here. It also does not contain the amount of features that some competing apps have. Instead, PrinterShare Premium does the simple task of detecting a WiFi printer and giving you the option to print photos, contacts, web pages and text from the clipboard. Unfortunately, the app does not insert itself into the "Open In" menu as other apps do. You can print over 3G by using some software but the sheer fact that there is no way to print files from other apps makes this a less useful app for most people.