Get the best prices on everything you buy
Barcode Scanning Apps For iOS
The iPhone can help you quickly look up, price check, or catalogue items through different barcode scanning apps. Many of these apps will even work on iPod touches and iPads with cameras. This AppGuide will showcase some of the best ones out there.
Essential Apps
Smoopa Shopping: Never Overpay Again
Shop the smart way with Smoopa Price Shopper. This app is available for both iPhone and iPad. It is simple and easy to use with amazing results. When you're out shopping just scan the barcode on the packaging, choose the store you're at, and input the price. Smoopa will then go on a journey comparing nearby store prices and online prices to find out whether you're getting a good deal on that item. That price will also be entered into their system for others to see. One of the neatest things about this app, aside from the fact that you're saving money, is that you can earn money for shopping. Once you reach at least $5 in rewards, you can begin to redeem them for gift certificates for Amazon or Walmart. There is even an option to retrieve your rewards through PayPal.
ShopSavvy Barcode Scanner, Price Checker, QR Code Reader and Sale Search
Shop Savvy is another way to go if you are looking for the lowest prices on your scans. The scanning itself is speedy and this app supports all barcode formats, even QR codes. If there isn't a barcode on the product, you are still able to type in keywords and search. Results compare both local and online stores to ensure you are getting the cheapest pricing available. If you are bored, you can also shake your device to see a random product pop up. If you are looking for a simple scanner that can hold its own, then this is the one to get.
Notable Apps
RedLaser – Barcode Scanner, Shopping Assistant & QR Code Reader
RedLaser is a simple, yet impressive barcode scanner. You can search for items by typing them manually, performing a voice search, or scanning the barcode. Results appear almost instantly after scanning. The results include online prices, local prices, product detail, reviews, and suggestions. The online and local results are powered by big names such as Google and TheFind. There is also a "Deals" tab that provides store coupons from RetailMeNot.
Quick Scan - Barcode Scanner & Best Shopping Companion
Quick Scan - Barcode Scanner & Best Shopping Companion is a great barcode scanner if that is all you are looking for. The app is put together nicely and isn't as cluttered with extra features like some of its competitors are. Scan or search for the product and you will see a list of different retailers and their prices to compare from.
NowDiscount: Price Check & Comparison, Local Shopping Deals & Instant Discounts
NowDiscount is a price comparison app that has just recently (in the last six months) added a barcode reader. The app is simple, definitely not anything fancy. One thing I absolutely enjoy about it, though, is the fact that when you scan an item, the results will show you the lowest online price, the lowest online price from a major retailer, and the lowest price you can get it at locally from a store that will price match it. While I wouldn't classify this as an essential app, I would say it is notable.
Decent Apps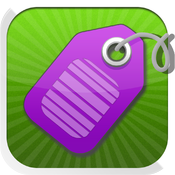 PriceGrabber
Fans of the site PriceGrabber.com will be happy to know that there is also an official PriceGrabber app. There are three different ways to find products in this app. You can either type in keywords, search by detailed categories, or scan the product barcode. The "Deals" tab provides information on local deals from sites such as LivingSocial and CrowdSavings. The scan results provide specifications on the item and pricing of both online and local shops. The app does contain ads which can get in the way of results. This app would be a notable app if it was updated recently, but it hasn't been updated since March of 2013, making it a bit outdated.
Consumr Reviews Product Barcode Scanner
Consumr Reviews chooses to deliver differently. It does compare prices, but not as extensively as the other apps mentioned. Instead, Consumr Reviews provides you with real reviews written by other shoppers. Search reviews by manually typing, scanning the product barcode, or browsing by category. Each category is broken down by subcategory. From there it is sorted by top rated products, popular products, and alphabetical order.