Find the best iPad Twitter client for you
Twitter Clients for iPad
Twitter is such a fast-paced, immediate social network that it's generally been viewed as better suited for a phone than a tablet. However, recently some Twitter clients have been released that were designed specifically to take advantage of the iPad's extra screen real estate. These apps are so good that they have the potential to change the way you use your Twitter.
Essential Apps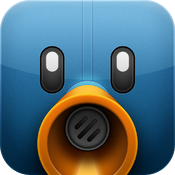 Tweetbot for Twitter (iPad edition)
Tweetbot for iPad is the newest app on this list, and also the best. It has everything a Twitter user could want and much more, including tweetmarker support, push notifications, a readability mobilizer, and multiple options for link saving and notifications. The app's interface and features are similar to the popular iPhone version, but have been reimagined to take full advantage of the iPad's larger screen. Tweetbot's use of user-customizable gestures makes navigating and viewing your timeline much easier and more pleasurable, as it takes just one swipe to view conversations or replies. The app also increases the usefulness of Twitter Lists by allowing them to be viewed as a separate timeline with just two clicks.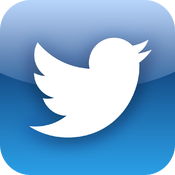 Twitter
As the official app, Twitter for iPad has something no other app on the list has: guaranteed support by Twitter. This reliability earns the app a spot in your device despite some obvious flaws such as the inability to load all available tweets in your timeline. More, the app's interface is polarizing, with some users loving and others hating the use of gesture controlled vertical panes that can be difficult to navigate.
Notable Apps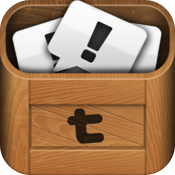 Tweet Library
Tweet Library is a fantastic app with unique features that many would find essential but that casual users might not need or even want. The app's main purpose is to offer users an easy way to archive their tweets, favorites, and mentions. To that end, the app initially downloads as many of your tweets as allowed by Twitter, continues to do so as you use it, and even has an option for exporting tweets and favorites as files or via email. More, the app has a feature called "collections" that allows you to archive tweets to folders within the app and then export or email the contents. The app is due to be upgraded and will hopefully add more options for reading articles later and for viewing and navigating the timeline.
TwitRocker2 for iPad - twitter client for the next generation
TwitRocker2 for iPad shows a lot of promise and just misses the mark of greatness. The app is very customizable with multiple viewing and sharing options, fonts, and even the ability to set a default "to" address for emails. TwitRocker2, however, feels clunky when you use it, as some of the "enhancements" and extended views are unnecessary and waste time. If the interface was simplified and streamlined, the app could be great. As it is, TwitRocker2 is a good app that is overpriced in comparison to the other apps on the list.
Osfoora HD, for Twitter
Osfoora HD is a well-designed client that utilizes the iPad's screen to its fullest extent by allowing tweets to fill the screen. The app is fully customizable, with multiple options for views, reading later, tweet loading, etc. The only issues are that it takes too many taps to do basic actions such as favoriting or saving/emailing a tweet, and lists are not cached and must redownload each time they are viewed.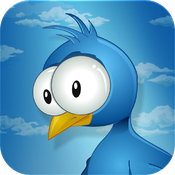 TweetCaster Pro for Twitter
Tweetcaster Pro is a great option for "power users," because it makes it easy to filter your timeline into links, video, or pictures and lets you easily view conversations and replies, search twitter and view trending topics. The interface is simple and easy to navigate, but it is also sluggish when scrolling and gets stuck at times.
TweetMag
TweetMag makes your Twitter feed into a magazine-like display that is easier to read but ultimately more difficult to use. It will appeal to those who use Twitter more like an RSS reader or prefer a more leisurely experience. The interface is clean and pleasing to the eye but it's a bit slow and doesn't seem designed to be a primary Twitter client. If the developers add an option for a proper Twitter feed, it might just become essential.
Tweetings HD for Twitter
Tweetings HD has all the important features for a Twitter client, but it's hampered by a confusing interface that takes too much time to figure out. For example, users can view conversations, "related" tweets, and save links to read later, but it's not immediately clear how to accomplish these acts. Although Tweetings HD has the option to view lists and favorites as separate sections, it has a tendency to lose your place in your timeline when you navigate to these sections or when you close the app.
Decent Apps
Echofon Pro for Twitter
Echofon Pro would be higher on the list but for its failure provide a way to load gaps in your Twitter timeline. The app also tends to crash and doesn't keep your place in the timeline when you reload (i.e., it scrolls to the top of the timeline). On the positive side, it does take full advantage of iPad's screen size.
TweetParakeet for iPad
Although TweetParakeet shows potential, it cannot be recommended, because it tends to quit unexpectedly and implements timeline loading oddly. That is, the app seems to have a maximum number of tweets it will load that's less than the total available, and it also autorefreshes, thus losing some tweets before you've read them. TweetParakeet does have some nice viewing options, including a a section of "tabs" for lists and saved searches that allows you to load a list as if it were your timeline
Twitterrific for Twitter
Twitterrific has a nice interface that utilizes the iPad's full screen and integrates your timeline. The problem is that the app does not handle gaps in the timeline well-- it doesn't show the gap or allow you to load tweets within the gap. Another strange implementation is that users can only view all replies to another user, not replies for specific tweets.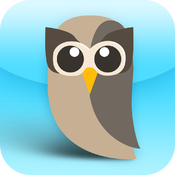 HootSuite for Twitter & Facebook
Hootsuite for Twitter is designed to make life easier for people for users of multiple social networks, which makes it a less than perfect Twitter client. Users must create an account with its service for syncing purposes, a requirement that seems unnecessary and onerous. As a Twitter client, the app lacks the ability to show conversations or replies but does excel at viewing lists by allowing users to add them as separate timeline-like columns.
Twittelator for iPad and Twitter
Twittelator for iPad is a perplexing app, because the developers chose not to use the entire iPad screen and instead display all elements in a smaller window that's not much larger than the iPhone. This choice makes the app harder to use and much less useful-- if you wanted an iPhone size timeline, you could just use an iPhone app! More, the app doesn't have options for loading gaps within the timeline, replies or conversations.
TweetyPop - Twitter, Reimagined.
Tweety Pop gets credit for rethinking the Twitter interface by creating a 3D visual interface while still allowing a traditional list view. However, the app loses points for lacking basic Twitter functions such as the ability to see conversations, replies, or go further back in the timeline.
Twitepad 2
Twitepad 2 has promise, but isn't quite ready yet. The app reinvents the now-standard column view by allowing users to choose which aspects of their Twitter account they want to see at any given time. In other words, you could load your timeline next to your list next to your mentions. That aspect works well, but unfortunately the app isn't very stable and lacks some basic features such as the ability to view entire conversations.