Top
AppAdvice
News
&
Apps
Of
The
Past
Week
April 17, 2011
Continued iPhone 5 rumors gained traction, while one iPad 3 rumor was debunked. The white iPhone 4 returned from the dead, but unfortunately, the Flip Video died a painful death. Adobe played nice with Apple, but Viacom went after Cablevision. Finally, one app went to Hollywood, while another looked a lot like an app already in the App Store. These stories and more made news during the last week.
E-Magazines Won't Survive Simply By Offering Freebie Issues
Thanks to a sponsorship from Adobe, the May 2011 issue of
Wired Magazine for iPad
is being made available for free when it is released later today in the App Store, according to
AdAge Mediaworks
. 
Wired
, which released its first issue for the iDevice last June, will use the issue to introduce its readers to new sharing and shopping functions. But, are freebies the way to get new readers of e-magazines?
Not So Fast Sony: OmniVision Set To Release New 12.6 Megapixel Camera Unit
Just weeks after rumors surfaced that
Sony would provide cameras
for the iPhone 5, a new development might make Apple rethink that strategy. According to
Electronista
,
OmniVision
, which supplies the back-illuminated CMOS sensor found in the iPhone 4's backside camera, demoed an amazing new sensor, the OV12825. Could the iPhone 5's delay work to OmniVision's advantage?
"Perfected" iPod Lineup Means iPhone 5 Will Be Star Of Apple's Fall Music Event - Report
The iPhone 5 will most likely take center stage at Apple's annual music event in September, but not for the reason mentioned until now, according to
All Things Digital
. Like at last year's music event, Apple likes to release new iPods ahead of the important holiday season. In fact, it has been doing so since the first iPod debuted in October 2001. However, times have changed.  Because of that, Apple is said to be making its next iPhone the star of its fall media event.
How The iPhone Killed The Flip Video Camera
Cisco
announced today it was killing its Flip Video business and in the process laying off 550 employees. This news comes two years after the company purchased Pure Digital Technologies in a $590 million acquisition in March 2009. The Flip Video, which debuted in 2006 as the reusable "Pure Digital Point & Shoot" device sold at CVS/Pharmacy, made it easy to take HD quality video recordings using a simple (and light) device. Unfortunately, the advent of smartphones such as the iPhone almost certainly led to the Flip Video's demise.
There Will Be No iPad 3 In 2011 - Report
Despite rumors earlier this year stating the contrary, there will be no "iPad 3" in 2011. This news comes from China-based
Digitimes
, which says iPad component makers have given no indication another Apple tablet is coming anytime soon. When the iPad 2 debuted last month,
one anonymous Apple staffer
indicated it was "more of a speed bump than a redesign." Here after, rumors began to fly indicating Apple would drop a "big fall surprise" this year, namely the iPad 3.
The Day Has Come: Adobe to Stream Live Video To iDevices (Video)
Adobe
's new Flash Media Server update will allow publishers to stream to iOS devices, according to news first reported by 
Gigaom
. The service will support Apple's HTTP Live Streaming protocol (HLS). As the old adage goes, if you can't beat them, join them. This appears to be the reasoning behind Adobe's apparent shift by making a product update available that will work on iDevices.
Best Buy, Toys "R" Us Stock Up On iPad 2s Beginning Today
For those still looking for an iPad 2, today could be your day.  As
previously reported
, Best Buy is promoting the second-generation iDevice today in its nationwide flier, meaning a limited number of units should be available at each of its stores. In addition, for the first time, Toys "R" Us stores begin iPad 2s sales. Best Buy's promotion, which begins today, appears to be the reason the Minnesota-based retailer was
previously holding back
iPad 2 sales. According to an internal memo, which we discussed yesterday, there will be limited quantities of the second-generation iDevice at each of its North American stores.
New iCade Arcade Cabinet For iPad Coming May 31
The long sought after arcade cabinet accessory that started off as an April Fools Day prank by
ThinkGeek
, and turned into a genuine product is finally coming on May 31.
Gamestop
is already taking pre-orders for the device and it will cost $99.99. The iCade turns your iPad into a mini arcade cabinet by attaching to the iPad dock port, similar to the way many iPad docking stations work. The iPad slides into the device in the portrait orientation and must be viewed that way.
Square-Enix Unveils Teaser Of Upcoming Game
Out of the blue and without any announcement to the press, Square-Enix has created a
teaser webpage
for a mysterious, upcoming game and it's headed for the App Store in the future. The teaser page is written in a mixture of English and French; the translated French, states something to the effect of: "The world is fake, dreams of the night are truth," as
TouchArcade
reported. Judging by the character animation, the game will probably be an RPG with pet creatures to take on the journey. TouchArcade hinted (or hopes) at a possible 'The World Ends With You" game or one similar to the Nintendo DS hit.
White iPhone 4 Appears In Verizon's Inventory - Coming April 26?
Apple's upcoming white iPhone 4 has appeared in Verizon's inventory system, suggesting that the handset will be released in the coming weeks. Previously, we heard that the white version of Apple's iPhone 4 - which was supposed to hit Apple Stores last summer - would arrive this spring. The news came via
Apple Store signage
, and
Phil Schiller's Twitter account
. However, it would now appear that this is definitely the case. A snapshot (above) of Verizon's inventory lists the white handset. This would suggest that the white iPhone 4 is coming very soon. Furthermore,
iPhoneItalia
claims to know the exact date for the launch of the white iPhone 4 (via a source) - April 26.
Color App Goes Hollywood With Its First Big Promotion
The folks behind the
Color
app have unwrapped their first big promotion. On Sunday, April 17, it will begin posting live photos taken with the iPhone app at the premiere of Reese Witherspoon's
Water For Elephants
motion picture.
The Hollywood Reporter
first reported this news. Color makes it easy to take pictures of yourself and of objects around you. Then, as others are taking pictures using the same app within 150 feet of you, a photo hodgepodge is created, which is then posted in the app.
Facebook For iPhone Tweak Means Fewer App Updates Needed
Earlier this month,
Facebook
updated its
iPhone/iPod touch app
and included ambiguous words "improved news feed," in describing the update. Now,
Inside Facebook
has figured out what those words really mean: fewer software updates. It has been determined that Facebook's iPhone app uses feeds directly from the mobile website m.facebook.com. Because of this, new app changes will come on the backend and not require an app update.
The Top 300 Apps On Your iPhone!
Apple's list of the Top Paid and Top Free apps in the App Store has been expanded, at least on an iPhone/iPod touch. Now, instead of maxing out at No. 50, the list goes to up to No. 300. This also appears to work on the category listings as well. While Apple should be commended for this change, one significant problem remains. Whenever a user clicks and purchases an app on the list, the App Store resets and you must start at the beginning of the list again. This is fine using Wi-Fi, but is very slow when using a 3G connection.
Chillingo Announces Their Spring Games Line-Up
Chillingo
, a top publisher of iOS apps, has announced their upcoming games line-up for spring 2011. Teamed up with a few top developers and some newcomers, these "coming soon" titles are looking to make their memorable splash on iDevice gamers everywhere. Developed by
MaxNick
,
Spider Jack
is one for
Cut the Rope
fans. Help Jack get his fill of files by navigating past all kinds of obstacles with the help of his web spinning ability. The game features 75 levels, with multiple approaches to solve them, plus game sounds and graphics that are fun for all ages.
Is New Viddy App Too Much Like Instagram, But For Videos?
Toy photo apps are certainly in vogue thanks to apps like
Hipstamatic
and
Instagram
. Now
Viddy
has arrived in the App Store. The free app lets you shoot a short video clip, or choose one from your library, then add effects to it. These videos can then be posted for others to see using different social networking sites. Sound familiar? It should since it looks very similar to Instagram, which might not be a good thing.
Viacom Goes After Cablevision Over iPad Streaming Rights
While Time Warner's feud with cable networks over its streaming iPad app
received more coverage
, Cablevision is also being criticized by one of the same entertainment giants. According to
CNet
, Viacom has accused the cable operator of providing live TV streaming of its networks that it "has not granted." Will a cease and desist letter follow? In the past few weeks, both Time Warner and Cablevision have provided its existing cable subscribers video streaming apps for the iPad.  In turn, a number of cable networks, including Viacom, Fox, and Universal have demanded each pull its programming from each respective app, because they feel streaming violates copyright.
Mentioned apps
Free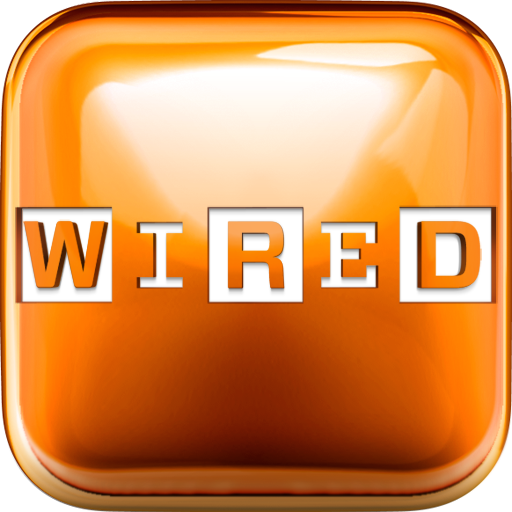 WIRED Magazine
Condé Nast Digital
Free
Color™
Color
Free
Facebook
Facebook, Inc.
$0.99
Cut the Rope
Chillingo Ltd
$1.99
Hipstamatic
Synthetic, LLC
Free
Instagram
Burbn, Inc.
Free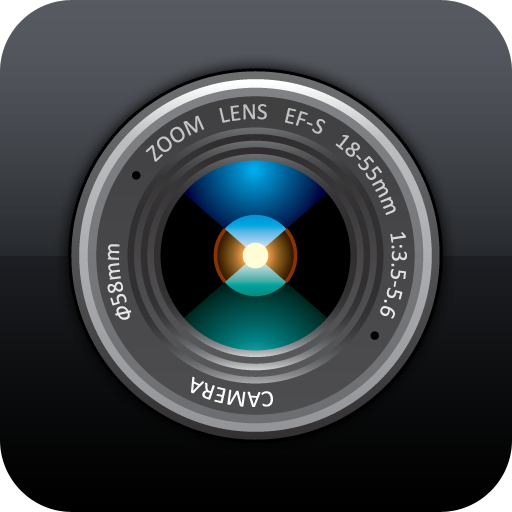 Viddy
Viddy, Inc.
Free
Optimum for iPad
CSC Holdings, LLC.
Free
TWC TV
Time Warner Cable
Related articles