The introduction of a gyroscope into the iPhone 4 and the iPod touch 4 revolutionised mobile gaming. It enabled the device to detect movement up and down, rotation around gravity and vastly improved the accuracy over the accelerometer in the previous models. In conjunction with the acclerometer and compass, the iPhone 4 is now able to detect movement in any axis, which makes for some stunning games. In this AppGuide, I will outline which games make best use of the gyroscope.
Essential Apps
N.O.V.A. 2 - Near Orbit Vanguard Alliance
The sequel to one of the most popular first person shooters on the AppStore, N.O.V.A. 2 offers the gameplay fans will know and love, but with noticeable improvements. It features Retina Display compatibility, a great online multiplayer experience through Gameloft Live, and of course, gyroscope controls. The gyroscope controls in N.O.V.A. 2 allow you to aim your gun by moving your iPhone accordingly. This adds another level of immersion and feels very natural. The gyroscope controls are some of the best on the AppStore, and are very accurate and true to life. If you begin to lose calibration, you can also drag the aim of your character to a more comfortable position. Fans of the HALO series for Xbox 360 will feel right at home here. N.O.V.A. 2 is great game with lots of content to shoot your way through.
Modern Combat 2: Black Pegasus
Another great game from Gameloft, this is the sequel to the popular first person shooter Modern Combat: Sandstorm. It also features Retina Display compatibility and Gameloft's great gyroscope controls. The graphics on this game are absolutely amazing, they are almost console quality. The textures are brilliantly high resolution and the frame rate is silky smooth. The multiplayer is great; it is so feature packed Gameloft could almost have sold it as a separate game. You can invite your friends to play alongside you in 10 player online matches through Gameloft live, and I had no problems with lag.
Real Racing 2
This is the best racing game on the AppStore. It has amazing graphics, and plenty of high-profile cars to choose from. You can play online with up to 19 players at a time, an unprecedented feature on an iOS game. It also has achievements through Game Center and Retina Display compatible graphics. There is plenty of in-game content to race through, and you'll get at least 10 hours gameplay from this game. The gyroscope means that the controls are far more accurate than the original Real Racing app.
Notable Apps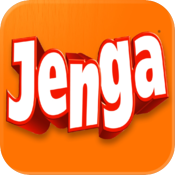 Jenga
This is a great game to play with your friends. You can play four player pass-and-play on one device, and it's a great way to show off your new iPhone 4 or iPod touch 4. It has gorgeous realistic graphics that are Retina Compatible and include advanced wood shaders so you can better tell how stable your tower is. Jenga uses Game Center so you can compare how tall your tower is with your friends.
Zen Bound® 2 Universal
This game involves wrapping a piece of rope around increasingly complex 3D shapes. It has more than 100 new levels over the old version, Game Center support and Retina Display compatibility. It's also a universal app, so you won't have to pay for two apps if you want this game on your iPhone and your iPad. It has very realistic shaders which make the sculptures very lifelike. This is a great game with an original concept executed perfectly.
Eliminate:GunRange
The first game to utilise the gyroscope, this is the best pick up and play game I could find. It features: virtual aiming control system with 3D gyroscopic precision for iPhone4, touch aiming controls for all devices, 12 high fidelity weapons from the arsenals of today's elite militaries, 144 target-shooting challenges set in three different HD firing ranges and you have the opportunity to win medals and compare your results with others on global leaderboards. The controls and the textures on each weapon feel very precise and well polished.
Decent Apps
Flip It! Gyro Game
This is a fun game that involves you flipping around your iPhone to match the instructions on the screen. For example, if the screen said "down", you would hold the screen facing the ground. It seems to be mostly about showing off the iPhone 4's gyroscope feature, and it accomplishes this well.