The
Week
in
Tech:
Apple
Park,
the
Academy
Awards,
iPhone
8
News
Steve Jobs Theater
Connected Theater
February 26, 2017
Before the start of tonight's 89th Academy Awards, take a look back at a busy week in tech.
During the past seven days, Apple's new headquarters got a name, while GearAdvice was born. Elsewhere, we heard some interesting new rumors about the next iPhone.
Trending February 19-25, 2017
Apple Park is the name
Trending February 19-25, 2017
Ready for landing
Cupertino's new "spaceship" campus now has an official name, Apple Park. The facility opens its doors to employees in April, the company announced on Wednesday, Feb. 22.
Envisioned by Steve Jobs and designed in collaboration with Foster + Partners, the new 175-acre campus features a 2.8 million-square-foot main building that's ring-shaped and clad in the world's largest panels of curved glass. It will eventually host 12,000 Apple employees, who will move in over the next six months.
In honor of the late Apple co-founder, the facility's new theater will be named the Steve Jobs Theater. Jobs, who would have turned 62 on Feb. 24, died in 2011. When it opens later this year, the 1,000-seat theater will include a 20-foot-tall glass cylinder at its entrance, 165 feet in diameter, which supports a metallic carbon-fiber roof.
"iPhone 8" rumors diverge
Rumors about this year's iPhone continue to arrive on an almost daily basis. Instead of converging into one broad narrative, however, many of the more recent "iPhone 8" rumors are in conflict with previous ones.
For example, the next iPhone was supposed to feature a curved OLED display. However, Apple might have shelved this plan because of production problems.
Additionally, the "iPhone 8" was once rumored to feature Energous' long-range wireless charging technology, which doesn't require a separate charging pad. It now looks like the new handset will include more traditional wireless charging capabilities.
For more on the 2017 iPhone, see:
New iPads in March?
An Apple March event will soon be announced where the company will unveil a new iPad Pro lineup and other products, according to Macotakara.
According to the reputable Japanese website, the new iPad Pro lineup will include 7.9-inch, 9.7-inch, 10.5-inch, and 12.9-inch models.
The report also says that the iPhone SE, first announced in March 2016, will see the addition of a 128GB storage option. Apple currently offers the 4-inch smartphone with 16GB and 64GB capabilities.
Additionally, mid-cycle, the iPhone 7 and iPhone 7 Plus will gain a red color option, while new bands are coming for Apple Watch.
See also: 2017 iPads: Announced in March, Not Released Until May or June?
Other industry news
Here are some other tech headlines making news during the past week:
Around the App Store
Oscar calling
Around the App Store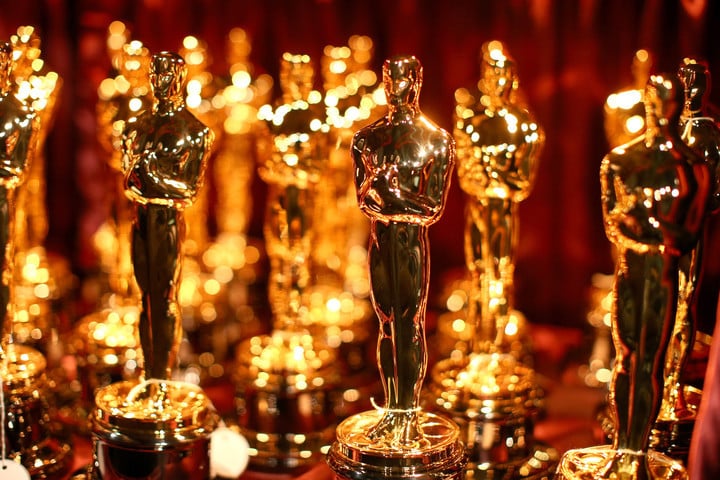 The 89th Academy Awards, hosted by Jimmy Kimmel, will air live from the Dolby Theatre in Hollywood tonight, Feb. 26, beginning at 8:30 p.m. EST on ABC.
Ahead of the event, AppAdvice's Trevor Sheridan looks at each of the nine Best Picture nominees as they relate to iOS gaming. Yes, gaming. 
Review time
$3.99
Hidden Folks
Adriaan de Jongh
Free
Soul Knight
Zeyang Li
$1.99
Rhom Bus
Creatiu Lab, SCP
$0.99
Lit the Torch
Beijing Corn Network Technology Co., Ltd.
GearAdvice
A big week ahead
GearAdvice
This past week, we introduced the newest part of AppAdvice – GearAdvice. Your one-stop shop for products and accessories, the site features four major sections: daily gadget deals, the best gadgets, gadget reviews, and gadget guides.
To celebrate the launch of GearAdvice, we've teamed with some of the biggest accessory companies in the industry to offer some awesome giveaways totaling more than $3,000. Those giveaways begin Monday, Feb. 27.
Here's just a small taste of what to expect:
Eero Wi-Fi Station (3-Pack) – MSRP – $499
Ecobee3 Smart Thermostat – MSRP – $249
Incipio ClamCase+ for iPad Pro 9.7 – MSRP – $159
Tile Combo Pack – MSRP – $100
Juuk 42mm Black Stainless Steel Watch Band – MSRP – $189
Master & Dynamic ME05 Headphones – MSRP – $199
Be sure to visit GearAdvice and AppAdvice often for further giveaway news.
The latest accessory news and reviews
Here's a small sample of what was discussed at GearAdvice during the past week:
What was your biggest tech story of the week? Let us know in the comments below.