The
White
iPhone,
iCloud
Rumors,
And
A
1994
Tablet
Prediction
Made
News
In
Week
That
Was
May 1, 2011
The white iPhone debuted and quickly began selling out, while investors became concerned about future iPad 2 sales. But, don't tell that to those in Japan, who loved the second-generation iDevice. Meanwhile, Apple provided its mea culpa on the "locationgate" issue, but will that be enough for the whole affair to die? Not if Sen. Al Franken (D-Minn) has anything to say about it. Apple got closer to unveiling its "iCloud," while Research In Motion got closer to facing the brink, but no worries: iOS 5 could arrive in June. Plus, two companies angered customers: TomTom and Hulu. Finally, Angry Birds hit a milestone in the App Store, as LucasArts announced some goodies of its own. These stories and more made news during the last week.
Locationgate
Apple Responds To Locationgate With FAQ - Here Are All The Details
Moments ago, Apple uploaded a press release to its website answering some common questions on
location data storage
. Previously, many Apple fans were unnerved by the
knowledge
that iOS devices appeared to "track" owners. Data collected by the device could be extracted and displayed on a map,
very much like this one
. In a press release that hit the Web moments ago, Apple states that the company "is not tracking the location of your iPhone." Instead, your iOS device stores information on Wi-Fi hotspots and cell tower data to quickly find GPS satellites, "and even triangulate [owners'] location using just Wi-Fi hotspot and cell tower data when GPS is not available."
Apple & Google Head To Washington To Address "Locationgate"
Today, U.S. Sen. Al Franken (D-Minn),
confirmed
representatives from Apple and Google will attend a hearing on mobile technology and privacy. This hearing, scheduled for May 10 in Washington, D.C., will address the ongoing "locationgate" saga. According to Franken:
"I'm pleased that Apple and Google have confirmed that they'll be sending representatives to testify at my upcoming hearing on mobile technology and privacy. This hearing will serve as a first step in investigating if federal law protecting consumer privacy-particularly when it relates to mobile devices like smartphones and tablets-is keeping pace with advances in technology. Each of the witnesses at the hearing will play a critical role in helping us better understand this complex issue and I look forward to hearing from them."
iCloud
Has Apple Selected iCloud As The Name Of Its New Music Service?
Could Apple's rumored cloud music service be named iCloud? It could, assuming the company just bought the iCloud.com domain, which 
Gigaom
suspects. According to 
Gigaom
, until earlier this month, 
iCloud.com
was owned by Linkoping, Sweden-based, 
Xcerion
, which is a desktop-as-a-service company. However, on April 5, Xcerion rebranded its service, CloudMe and setup shop on a new website, 
Cloudme.com
.
Various Sources Confirm Apple Already Runs The iCloud Internally
Just days after rumors began surfacing that Apple had purchased the domain
icloud.com
, we've got something close to a confirmation. According to
All Things Digital
, "sources in position to know confirm" the purchase. However, we do not know if Apple actually paid the site's original owners $4.5 million for the domain, as originally reported by
Gigaom
. As we
discussed
, until earlier this month, 
iCloud.com
was owned by Linkoping, Sweden-based, 
Xcerion
, which is a desktop-as-a-service company. However, on April 5, Xcerion rebranded its service, CloudMe and setup shop on a new website, 
Cloudme.com
.
It's War: Amazon Drops Price Of New Song Downloads; Will Apple Follow?
Score one for Amazon.com in its battle against Apple. In a move that clearly benefits customers, the online retailer has setup a new page on its Amazon MP3 store, appropriately named, "
The Best New Songs Only 69¢.
" With it, has Amazon started a pricing war? Amazon.com, which in March debuted its new cloud music locker service, is trying its best to chip way at Apple's control of the digital music download business. Its latest move is to drop the price of the top-selling songs to half that of what Apple charges for the same songs in iTunes. Among the songs currently available for $.69 are Rihanna's "S&M", Jennifer Lopez's "On The Floor", and Katy Perry's "E.T. (feat. Kanye West)."  These same songs sell for $1.29 in iTunes.
The White iPhone
White iPhone 4 Launches Today: Here's Everything You Need To Know
Apple's elusive white iPhone 4 goes on sale today, almost 10 months after the device was originally announced. In this article, we're going to outline everything our readers need to know about the pearly white iPhone - from its original delay, to pricing and availability.
The White iPhone Is Flying Off The Shelves Worldwide
Those living in Europe wanting a white iPhone 4 will now have to wait a little bit longer. According to
TUAW
, the time it takes to receive the newest handset on several of Apple's European online stores has jumped to five days. Accordingly, those in the U.K., Italy, France, Germany, Spain, Switzerland, and Ireland will have to wait five days before receiving their smart phone. In the U.S. and Canada, the time frame is slightly better, with a three-to-five day wait.
Other News
Your TomTom App Might Lead To A Speeding Ticket
TomTom NV
has apologized for selling traffic information about its customers to law enforcements officials. The company behind the line of navigation apps for motorists sold traffic data to local and regional governments as a way to make more money, in news reported by 
The Register.
In a week that saw Apple, Google, and Microsoft have to defend against location tracking on their smart phones, comes a story that will also concern privacy experts.
Exclusive: Hulu Plus Update Eliminates HDMI Mirroring
Just 
hours
after reporting 
Hulu
, the online media service, had released a new update for its universal 
Hulu Plus app
, a problem has been reported. Even though the Version 2.3 update only offers minimal improvements, it also disallowed HDMI mirroring capabilities for iPad 2 owners. According to Tim Chaten, host of 
AppAdvice Live!
, this functionality worked prior to the update. Now, it is gone. He states:
"Hulu Plus was one of the reasons people got excited about HDMI mirroring and the iPad 2. It worked and it worked great. Hulu has spit in their paid subscribers faces by taking this functionality away from them and continue to lie to them by saying we are working on adding it, which they have already said licensing restrictions forbid this."
Does Apple's Mail App For iPad Have A Subject Line Caching Bug?
With so many users and so many configurations, iDevice owners are bound to come across some strange software bugs or glitches. Earlier today, we received a tip for one such oddity that I can admit to never hearing about before; a Mail phenomenon that stamps the wrong subject line into emails. Sharing his heard-scratching moment through a
post on his blog
, Chris Chaten explains his run-in with Apple's own Mail app for the iPad displaying incorrect subject lines when viewing messages in threaded email stacks. As I was catching up on emails this evening on my iPad 2, I uncovered an odd defect affecting subject lines in the email app. When I was reading through an email thread for the upcoming JDRF Kentucky Derby party*, I noticed the subject line was off.
On The Brink: BlackBerry Maker Worries Analysts
While Apple celebrates its continued grow, Research In Motion (RIM) is seeing its bottom-line erode. Now,
The Wall Street Journal
is reporting a well-respected analyst is moving its position on the BlackBerry maker from "buy" to "underperform." This comes at a time when RIM attempts to reboot its business with its new
PlayBook
tablet. Once the darling of both Wall Street and Main Street, RIM continues to fall behind Apple and Google in the growing smart phone market. In fact, a
recent report
indicated just 11 percent of future handset buyers would chose a BlackBerry, versus 31 percent for an Android-based device, and 30 percent who indicated they'd buy an iPhone. Now, weakening sales and uncertainly about the PlayBook are leading to financial downgrades.
Was The iPad Predicted In 1994? (Video)
An interesting video was recently published on
YouTube
by
Paleo Future
, which shows a device that looks very much like an iPad. However, the video wasn't made in 2011 or even 2010. Rather, it was produced in
1994
. Created by Matt Novak, Paleo Future highlights "past visions of the future." In this case, the site uncovered a Knight-Ridder video produced 17 years ago about tablet computing.
Is iOS 5 Coming In June?
With
WWDC 2011
just over one month away, we've gotten word that Apple is field testing iOS 5, according to news reported by
TiPb
and
9 To 5 Mac.
Does this mean the public will receive iOS 5 as early as June? According to
TiPb
, crashlog reports by iPhone app developer FutureTap include language mentioning a device running iPhone OS 5.0. In other words, iOS 5.
Amazon Cites Steve Jobs To Have Apple's 'App Store' Lawsuit Thrown Out
Amazon.com today officially responded to Apple's lawsuit over the name "app store."  Calling the March 18 court filing baseless, the online retailer is using Steve Jobs' own words to get the case thrown out, in news first reported by
GeekWire
. The lawsuit stems from Amazon.com's use of the words to promote its new Appstore for Android site, which went live in March. In court papers filed in
federal court in California
, Apple accuses Amazon.com of trademark infringement and unfair competition and has asked a judge to prevent the company from using the "app store" name. In its
official response
, Amazon.com said that Jobs himself used the words "App Store" in a generic sense during Apple's quarterly conference call on October 18, 2010.
Investors Concerned iPad 2 Sales Aren't As Expected, Cut Forecasts
What happens when you are Apple and sell nearly 5 million iPads in one quarter? Analysts consider it a "hiccup" and begin downgrading their forecasts for future iPad sales, according to a report by
Reuters
. Apple, which recently released its
second quarter earnings report
, sold just under 5 million iPad units during the period January 1-March 31. However, earlier estimates stated the Cupertino, California-based company would sell nearly 6 million units. Because of this, IHS iSuppli now estimates Apple will ship 39.7 million units for all models of the iPad in 2011, down from its original forecast of 43.7 million units.
Japan's iPad 2 Launch: Queues & Happy Customers
Yesterday's iPad 2 launch in Japan was a success, attracting long queues and leaving many Apple fans happy, according to a report by
The Wall Street Journal
. The device's launch was previously delayed in Japan. However, the second generation iPad eventually
launched in the country yesterday
- and unsurprisingly, the device attracted queues in Tokyo. At Tokyo's Ginza Apple Store, the first customer to queue arrived at 8 p.m. on Wednesday evening. Soon, the queue spanned three blocks.
The iPad Receives A Worthy Competitor: The Android 2.2-Powered $249 NookColor
Barnes & Noble
released a significant update for its NookColor e-reader. With it, Apple may finally have a worthy tablet competitor at an amazing price point. With its Version 1.2 update, the $249 NookColor includes Android OS 2.2/Froyo, which offers full Adobe Flash Player Support. The device comes with its own Nook Apps store, which includes many of the most popular apps already available for iDevice owners. These include Angry Birds, Pulse News, and Epicurious Recipes. At its price point, the NookColor offers customers, for the first time, an economical alternative to the higher-priced iPad. The fact that it includes, on day one, apps from developers already using iOS shouldn't be discounted. It shows that the market may be ready for a cheaper tablet.
App News
LucasArts To Develop Its Own iOS Games Based On The Unreal Engine
This past week, LucasArts signed a multi-year and studio-wide
deal
with Epic to use the Unreal engine across multiple platforms that include mobile devices like the iPhone and iPad. Epic Games Inc. Vice President Mark Rein had encouraging words to say about LucasArts using the engine to its potential and shared his enthusiasm with gamers: "LucasArts is now primed to capitalize on Unreal Engine 3's ability to scale across platforms, from mobile, through PC and console all the way up to the next generation of games... We can't wait to see what happens when LucasArts combines their talented workforce and amazing intellectual properties with Unreal Engine 3."
LucasArts
is a subdivision of Lucasfilm, the company behind George Lucas' Star Wars franchise, but LucasArts also creates games based on different genres or themes other than Star Wars. LucasArts has some great non-Starwar games under their belt like the 80s-90s adventure games running on the SCUMM engine -- some of which have made their way to the App Store like the
Monkey Island 2
remake. LucasArts even created a wild wild west first-person shooter, called Outlaws, for PC in 1997 -- a game that would make a great comeback using a modern engine such as Unreal.
i.TV 3 Is Now Universal, Has A Completely New Look, And Is All About TV
A long time in the making,
i.TV
3.0 is finally here, and it's a whole new experience. This major update brings native iPad support, plenty of new features, a whole new look, and puts the focus directly on your TV watching-related goodness. So many things to talk about, but we'll take it one step at a time. One of the bigger additions to
i.TV
is iPad optimization. As much as everything is doable in the same manner as with an iPhone or iPod touch, taking advantage of the extra screen space can make things that much more efficient. The primary difference is that the iPad user interface has sliding columns to show additional information versus a fully changing screen. When you're finished looking up show specifics, just slide the panel off screen with a drag of your finger. The TV guide grid has been simplified, but provides plenty of filtering and navigation. Pretty standard stuff; swipe up or down on the grid to view more channels, and swipe left or right to see previous and upcoming programs. Tap on the arrow to the right of the Display indicator -- which is by default All Shows -- to filter the listing by genre or type.
140 Million People Worldwide Downloaded Angry Birds
If you look at any of the App Store charts, whether it is iPad or iPhone,
Angry Birds ($.99)
is usually either near the top spot or at the top spot on both the top grossing and top downloaded sections. The Rovio Mobile game, by many accounts originally inspired by a Flash game called
Crush The Castle
, is a worldwide phenomenon -- some may argue it brought gaming to the spotlight on the App Store to begin with. It was released in late 2009 when the App Store was starting to take off with more varied games available at competitive prices. The quick and addicting nature of the game, combined with constant updates with new levels being added, proved incredibly successful. The game had just the right mass market appeal and price to standout from the flock. It is even now talked about with newer editions being announced and ports appearing on various platforms from home console networks to dedicated portable gaming systems.
Top AppAdvice News & Apps Of The Past Week
is published each Sunday, and is a wrap-up of some of the stories we felt were interesting during the last week.
Mentioned apps
$49.99
TomTom U.S.A.
TomTom
Free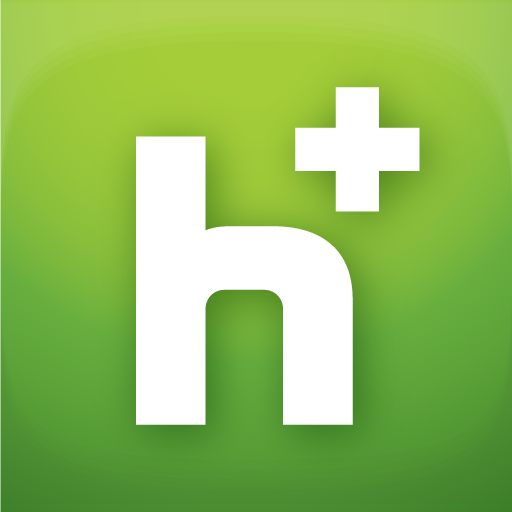 Hulu Plus
Hulu, LLC
$2.99
Monkey Island 2 Special Edition: LeChuck's Revenge
LucasArts
Free
i. TV
i.TV LLC
$0.99
Angry Birds
Clickgamer.com
Related articles